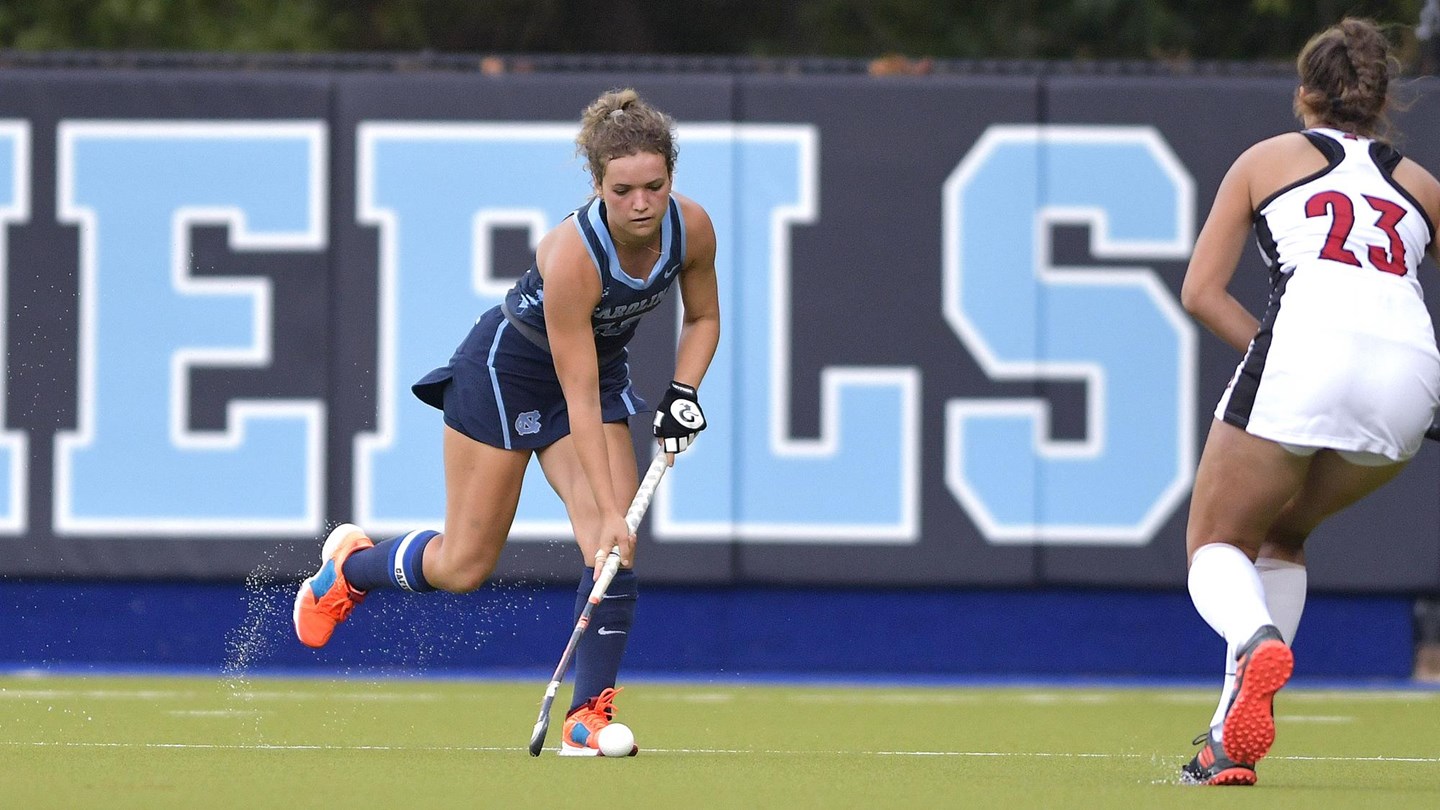 The ACC released its regular season field hockey awards on Wednesday, with a total of five Tar Heels named to the All-ACC Teams.
In addition, Erin Matson was selected as the league's Offensive Player of the Year and Yentl Leemans chosen as the Defensive Player of the Year–giving UNC a clean sweep of the top yearly awards.
Both Matson and Leemans were also picked to the All-ACC First Team, while senior forwards Catherine Hayden and Marissa Creatore joined goalkeeper Amanda Hendry as Second Team selections.
This is Matson's second consective Offensive Player of the Year honor. Leemans, meanwhile, represents UNC's fourth consecutive ACC Defensive Player of the Year.
"Erin and Yentl are two of the premier players in our conference and I'm pleased that the ACC coaches have recognized their contributions, not only to our team but to the league," UNC head coach Karen Shelton said. "Everybody knows the ACC is the toughest conference in the country and they're two of the best players out there."
With these players leading the way, the top-ranked Tar Heels are 17-0 so far this season, and have a win streak of 40 games overall dating back to the 2017 NCAA Tournament.
Photo via UNC Athletics