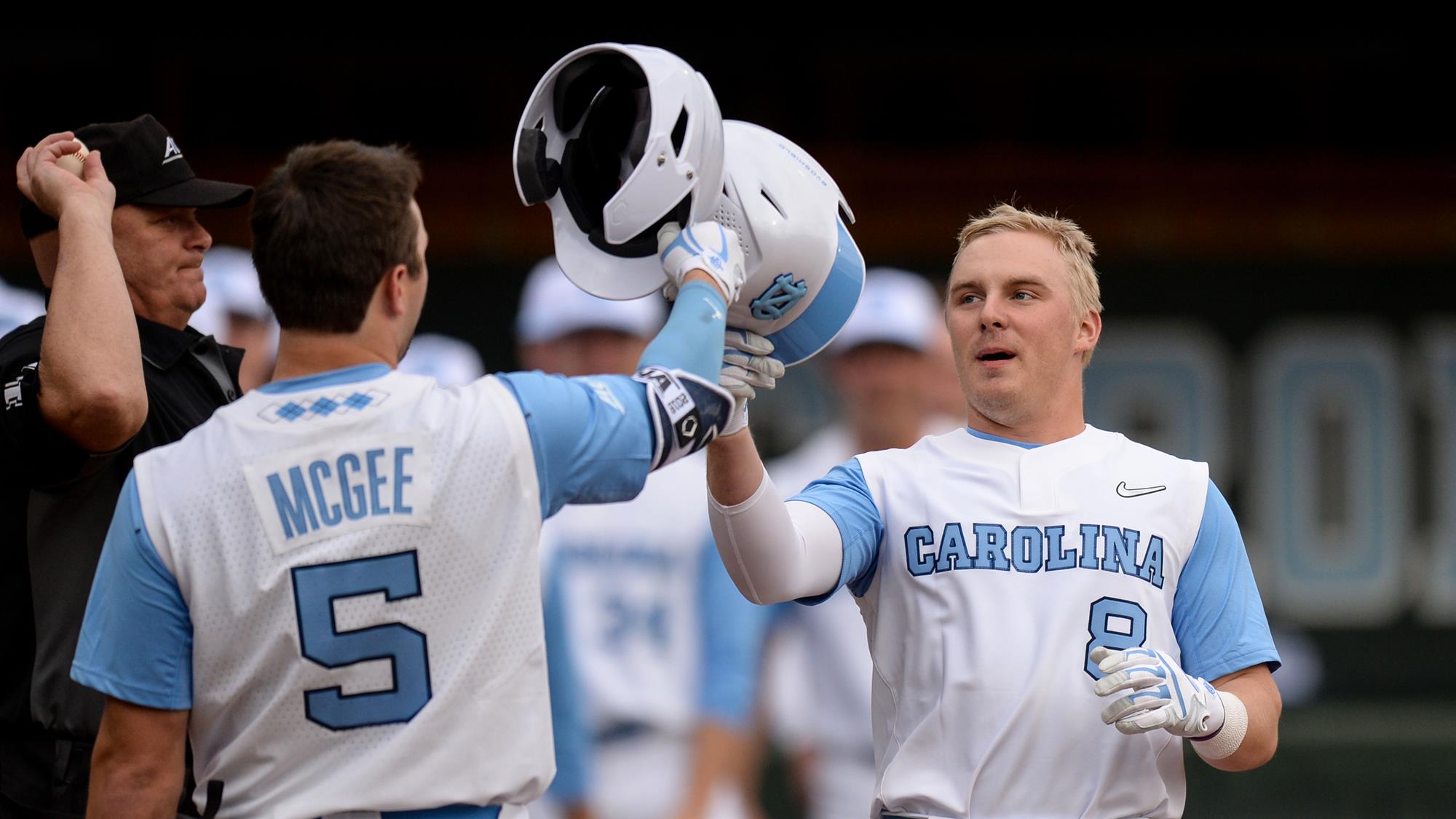 Junior shortstop Ike Freeman went 4-for-5 at the plate, homered and drove in four runs on Friday afternoon at Boshamer Stadium to lead the fifth-ranked UNC baseball team to a 12-3 win over the Xavier Muskateers in the regular season opener.
Freeman hit a solo shot in the bottom of the first inning, as UNC (1-0) jumped out to a 3-0 lead during the frame. His four hits are the most by a Tar Heel in the season opener since Dustin Ackley did it back in 2008.
On the mound, freshman Will Sandy earned the victory with 4.2 solid innings in relief of junior starter Gianluca Dalatri. Sandy struck out five hitters, while only allowing Xavier to record one hit against him.
The Muskateers (0-1) tied the game 3-3 in the top of the third against Dalatri, but the Tar Heels responded by re-taking the lead with two runs in the bottom of the same inning and never looked back–scoring at least one run in five of the last six innings they stepped to the plate.
Up Next:
UNC and Xavier will meet in Game Two of the three-game series on Saturday, with first pitch scheduled for 2 p.m.
Photo via Alex Kormann (UNC Athletics)