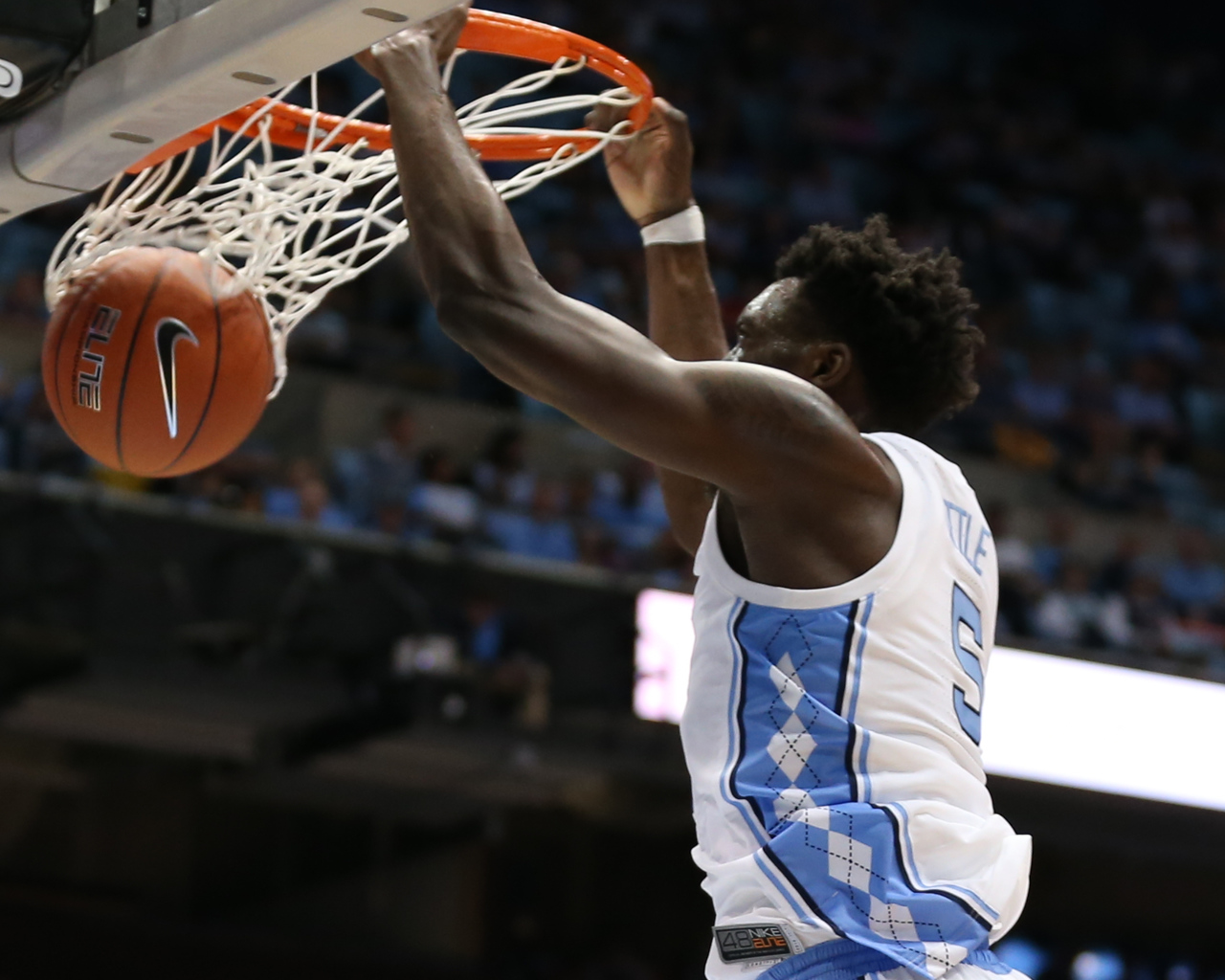 While the opening night of the college basketball season this past Tuesday put all the attention on Duke's fearsome freshman trio of R.J. Barrett, Zion Williamson and Cameron Reddish, CBS Sports posted a way-too-early NBA mock draft on Thursday and included UNC freshmen Nassir Little and Coby White among its potential first round selections.
The list had Barrett, Williamson and Reddish as the top three picks to the Cleveland Cavaliers, Chicago Bulls and Phoenix Suns, while projecting Little to go No. 5 overall to the Boston Celtics and White at No. 28 to the Celtics as well.
Despite being one of the top teams in the NBA, Boston should have three picks in the first round in the 2019 NBA Draft as a result of trades made with the Sacramento Kings and the Memphis Grizzlies.
In UNC's season-opening win over Wofford this past Tuesday, White started at point guard and went on to finish with eight points, three assists and two rebounds. Little, meanwhile, had a similar stat line of seven points, three assists and two rebounds off the bench–but also contributed a pair of huge blocks on the defensive end.
Both players have made quite an impression in their limited time as Tar Heels so far, flashing size and athleticism that is necessary to compete at the NBA level–in addition to great all-around skillsets.
Should they both decide to leave UNC after one year, it would represent the first time in the program's storied history that it had two players on the same team become "one-and-done" prospects.
Only time will tell how things end up once the season is over, but for right now it appears the future is extremely bright for a Tar Heel team that also includes talented veterans like Luke Maye, Kenny Williams and Cameron Johnson.
Photo via Todd Melet