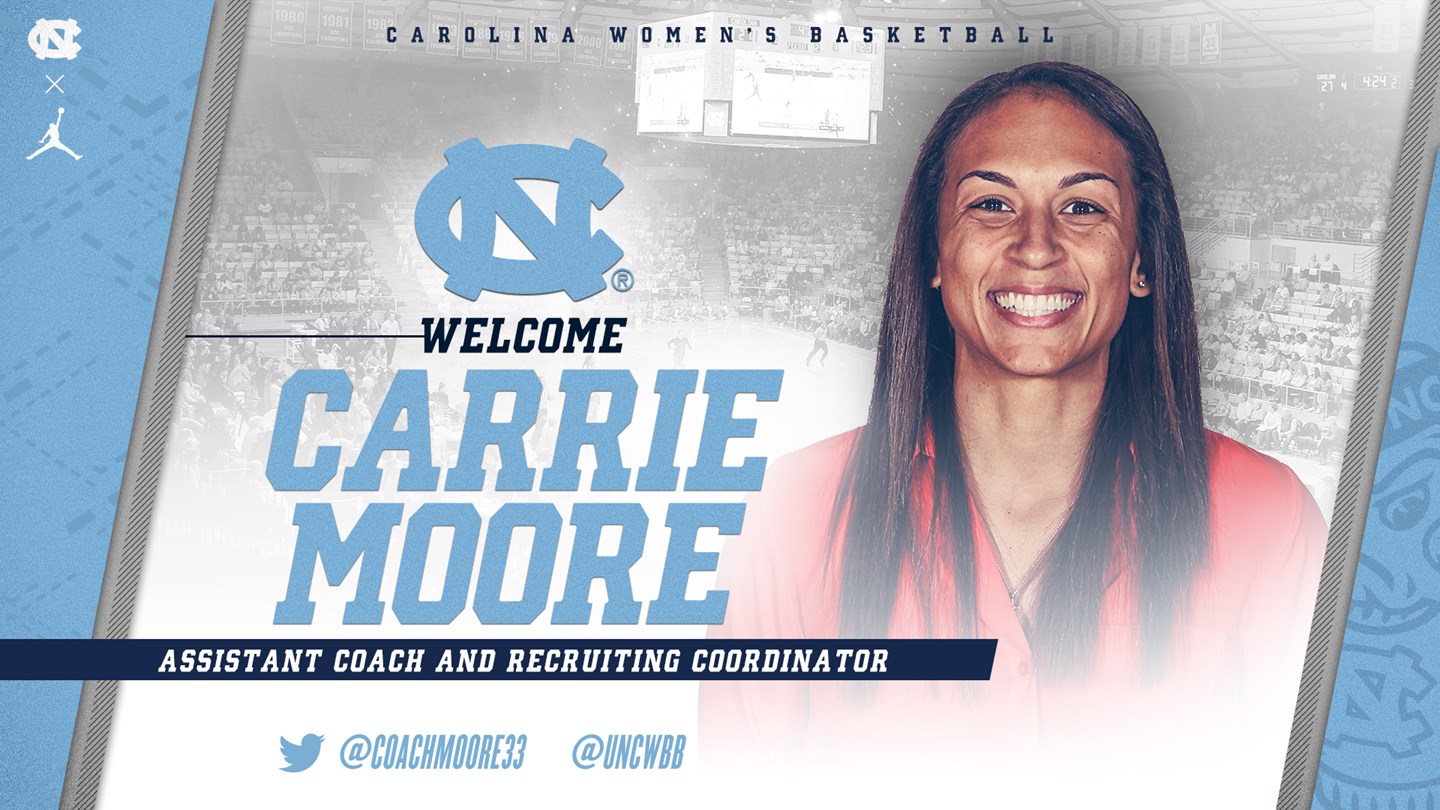 New UNC head women's basketball coach Courtney Banghart made her first assistant coaching hire on Tuesday, with the announcement that Carrie Moore will join the Tar Heels as an assistant and a recruiting coordinator.
Moore spent the last three seasons on Banghart's staff at Princeton, following a stint as an assistant at Creighton from 2010-15.
Prior to her time at Creighton, Moore was the director of basketball operations at Princeton while Banghart was still the head coach of the Tigers–giving Moore a total of five years of experience working with the new Tar Heel boss.
As a player at Western Michigan from 2004-07, Moore set the program's all-time scoring record with 2,216 career points. This includes winning the MAC Player of the Year award and the NCAA scoring title as a senior in 2007.
Photo via UNC Athletics