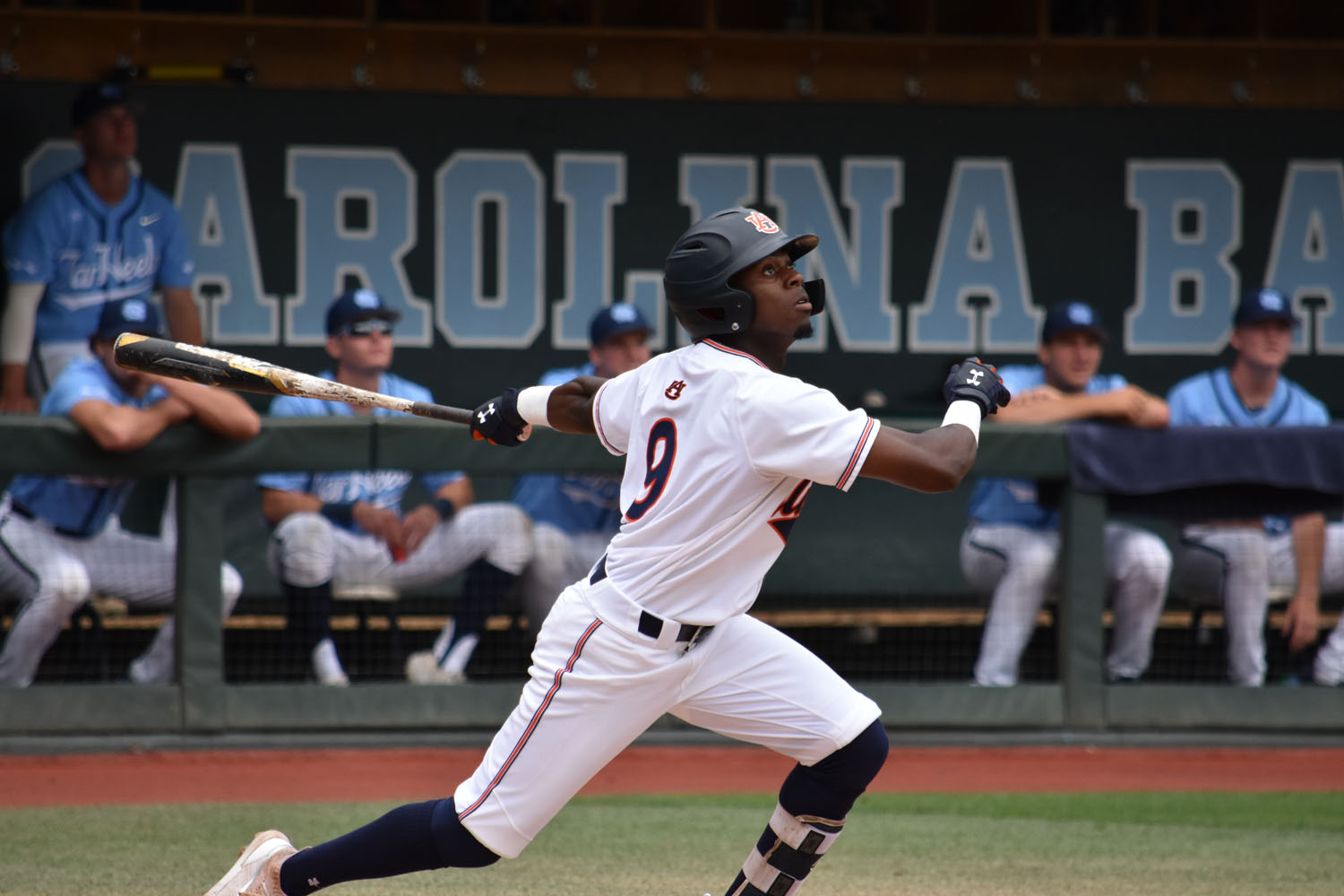 With one win standing in between the UNC baseball team and a second straight trip to the College World Series, it all fell apart in a hurry on Monday afternoon at Boshamer Stadium.
The Auburn Tigers scored a whopping 13 runs in the first inning to build an insurmountable lead in Game Three of the Chapel Hill Super Regional, as they held on down the stretch to pick up a 14-7 victory that ended the Tar Heels' season.
Head coach Mike Fox went with reliever Joey Lancellotti–who has been spectacular in the postseason–as his starting pitcher on Monday. Lancellotti responded to the new role by walking all four batters he faced to give Auburn its first run of the game.
Connor Ollio and Hansen Butler found similar trouble when they were called upon. The duo combined with Lancellotti to record just two outs before Fox turned to freshman left-hander Will Sandy to finally get out of the inning–meaning the Tar Heels used four pitchers in the first inning alone.
Auburn had six different players record RBI singles in the frame, while also getting a three-run homer from Judd Ward.
Sandy held the Tigers scoreless throughout the next 5.1 innings, but the incredible deficit was obviously too much for the Tar Heels to overcome.
UNC got on the board for the first time in the bottom of the fourth inning by way of a three-run homer from Ashton McGee, while freshman superstar Aaron Sabato smashed two home runs of his own–a two-run shot in the seventh and a solo blast in the ninth–to bring his season total to 18 in that category.
The Tar Heels finish the year with a record of 46-19, a mark that included a fantastic 35-8 record in Chapel Hill.
Photo via Dakota Moyer