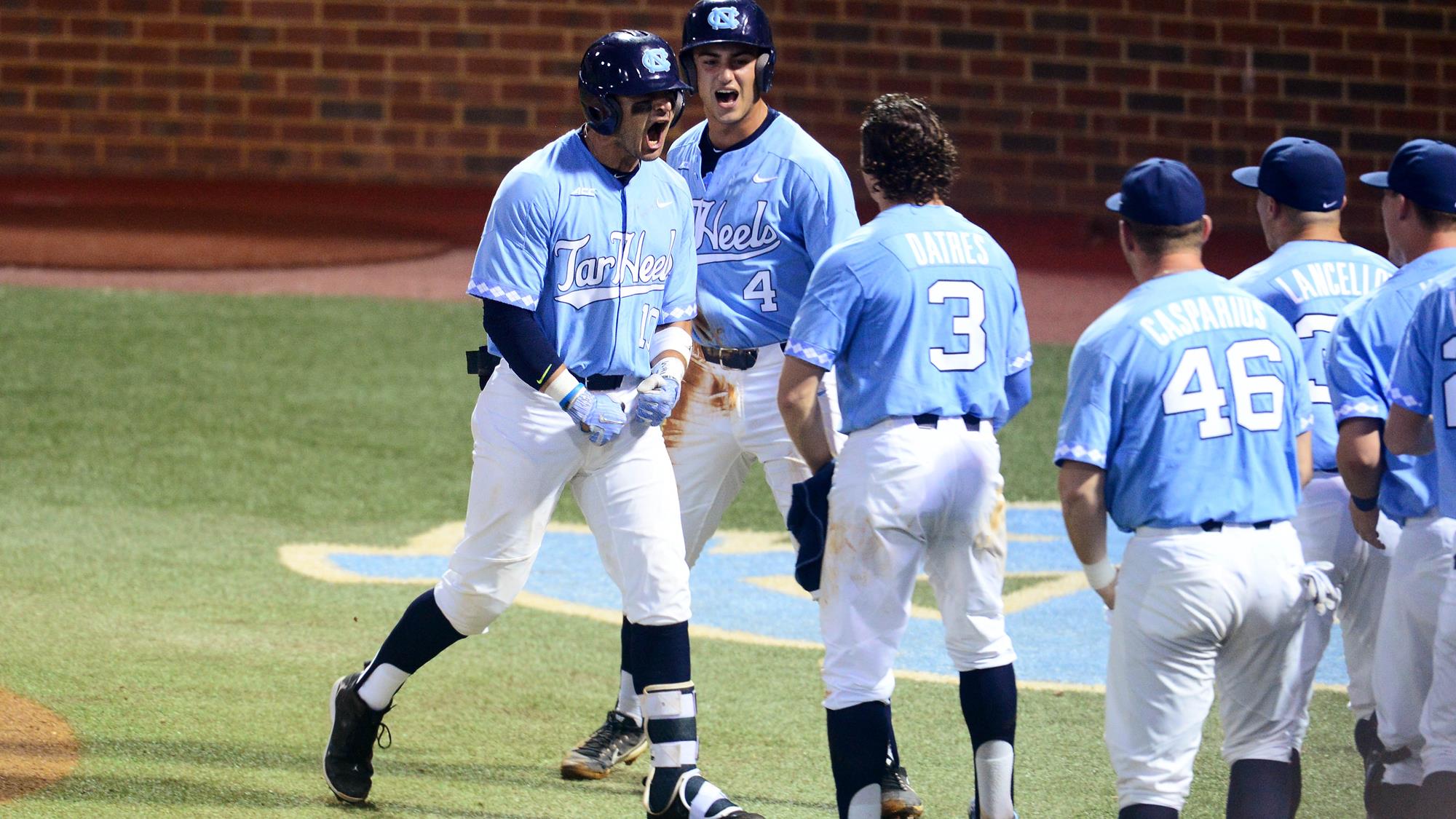 In front of a packed house at Boshamer Stadium on Saturday night, UNC moved within one win of its first berth in the Super Regionals since 2013 after outlasting the Houston Cougars by a score of 4-3 in the NCAA Baseball Tournament.
Zack Gahagan hit a two-run homer in the second inning that gave the Tar Heels–and the crowd–a huge boost in the early going, while closer Josh Hiatt closed the game out with a rare three-inning save.
UNC (40-18) then went ahead 3-0 in the third inning with an RBI from Cody Roberts. Houston (37-24) responded by tacking on runs in the fifth and seventh innings, which set up perhaps the game's most important play.
The Cougars had a chance to tie things up on a sacrifice fly in the bottom of the seventh, and only one out, but Cooper Coldiron was thrown out by an absolute laser of a throw from UNC right fielder Josh Ladowski–a play that ended the inning and kept the Tar Heels in front on the scoreboard.
In the very next frame, Ike Freeman singled home an insurance run for the Tar Heels.
Freeman's RBI ultimately proved to be the game-winner, as Houston made things interesting against Hiatt by tacking on another run in the bottom of the ninth.
The Charlotte native slammed the door shut, however, moving the Tar Heels within one win of the super regionals.
In total, UNC racked up just seven hits in the game–but that proved to be just enough to get the job done.
Gianluca Dalatri started on the mound for the Tar Heels, tossing five innings while allowing just one run on four hits as he continues to round his way back into form after an arm injury that cost the Preseason All-American most of the regular season.
Up Next:
The Tar Heels will play on Sunday at 6 p.m. against the winner of the day's early game between Houston and Purdue.
Photo via Jeffrey A. Camarati (UNC Athletics)