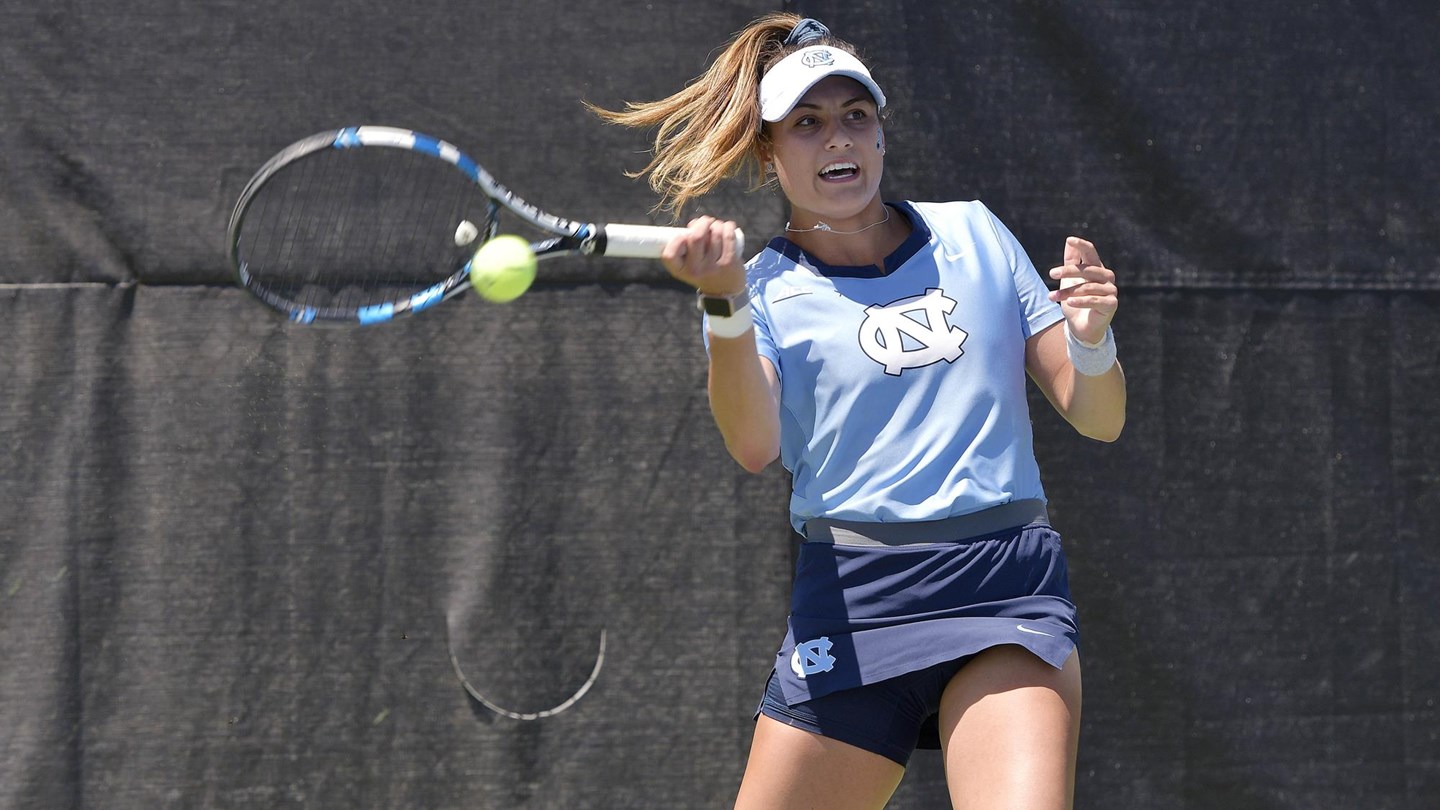 The Intercollegiate Tennis Association announced Sunday that UNC junior Alexa Graham has been selected as the organization's National Player to Watch for the 2018-19 season.
Graham becomes the second Tar Heel to ever win the honor, joining Hayley Carter in 2014.
The New Jersey native has been ranked inside the top 10 in both singles and doubles play all season long–earning All-American status in both forms of play.
She has posted a 35-6 record in singles competition this season, a mark that includes an 11-3 record against players ranked inside the top 50.
Photo via UNC Athletics