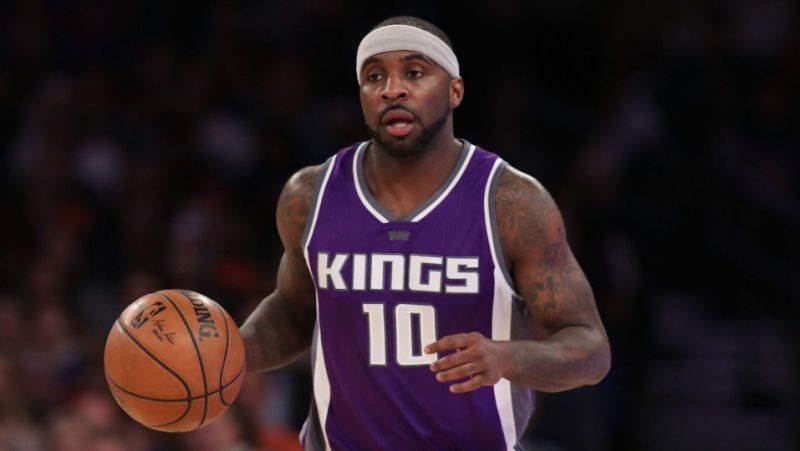 Having finished his season in the Chinese Basketball Association, former UNC point guard Ty Lawson recently agreed to a deal with the Washington Wizards and will be a part of the team's roster for the NBA playoffs.
In eight NBA seasons, Lawson has career averages of 12.7 points and six assists per game.
He will provide backcourt depth for a Wizards team that finished as the No. 8 seed in the Eastern Conference. Washington is scheduled to take on the top-seeded Toronto Raptors in a best of seven series set to begin on Saturday.
Last season, Lawson averaged 9.9 points and 4.8 assists per game for the Sacramento Kings–but was unable to negotiate a deal with an NBA team this season before taking a deal to play in China.
Photo via Associated Press