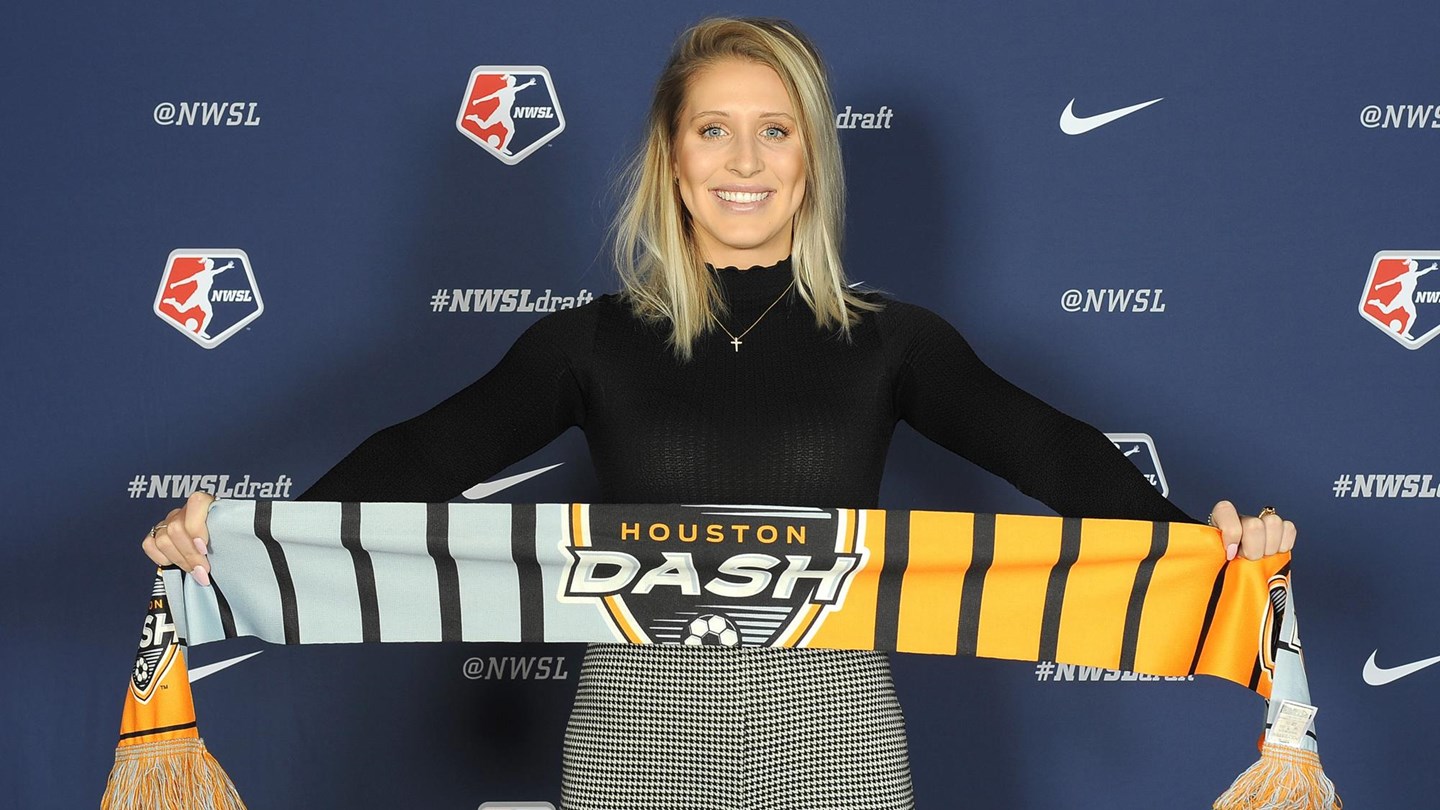 The Houston Dash of the National Women's Soccer League selected UNC senior midfielder Bridgette Andrzejewski with its second round selection during Thursday's NWSL Draft in Baltimore.
Andrzejwski was a four-year starter for the Tar Heels, helping lead the team to three NCAA College Cup Appearances and the 2019 ACC Championship. She started 93 of the 101 games she played in, scoring 28 goals.
In 2016, Andrzejewski was also named the ACC Freshman of the Year.
She will be joining three other former Tar Heels in Houston, with Amber Brooks, Lindsey Harris and Satara Murray already on the Dash roster
Photo via UNC Athletics