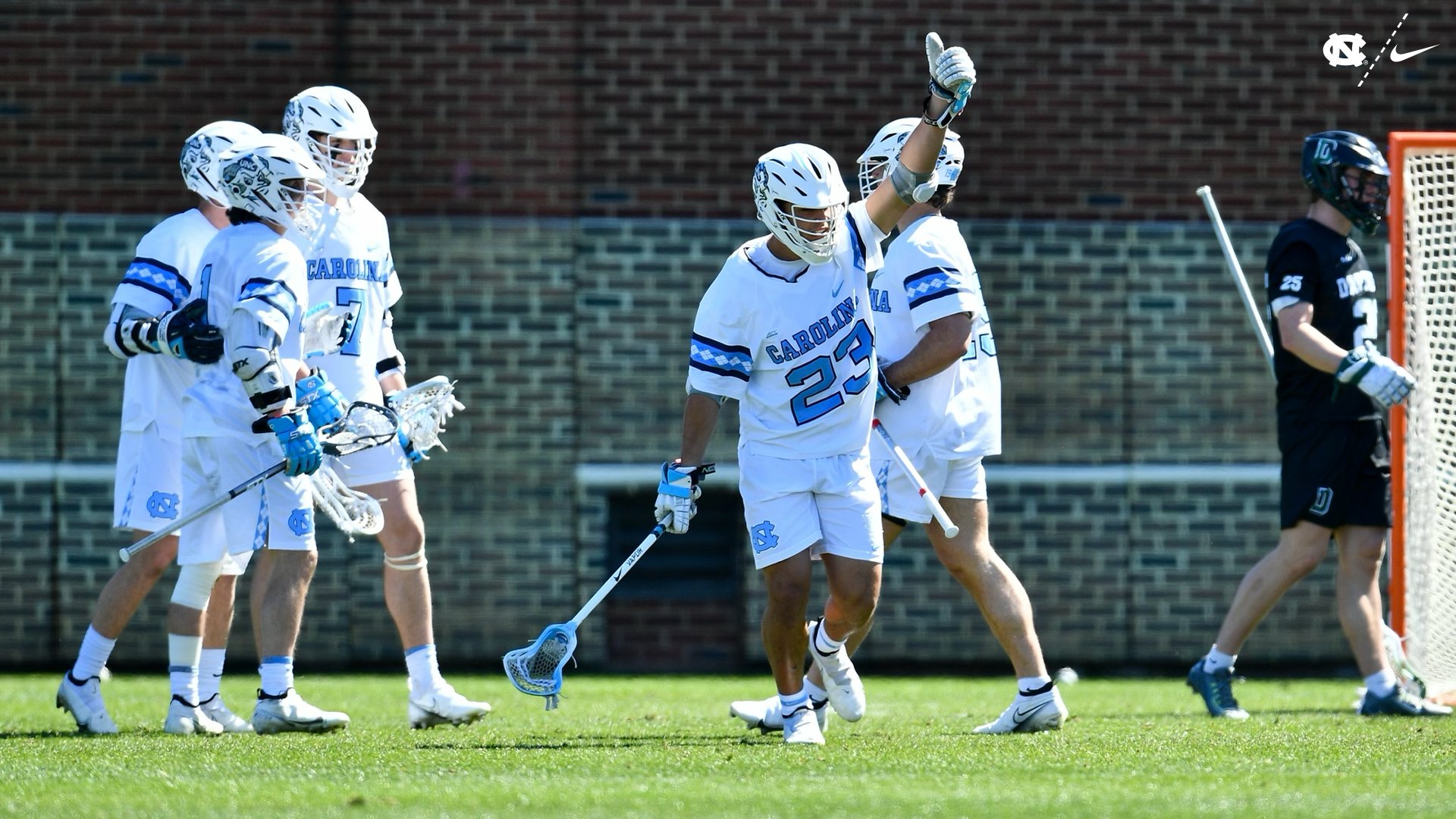 The UNC men's lacrosse team scored 11 first-quarter goals against Dartmouth Sunday at Dorrance Field, and that was more than enough to help the Tar Heels defeat the Big Green. The 25-7 win was the 150th in the Carolina career of head coach Joe Breschi.
HEELS WIN!!#GoHeels x @WellsFargo pic.twitter.com/xnbexNSosr

— UNC Men's Lacrosse (@UNCMensLacrosse) March 19, 2023
Eleven different Tar Heels etched their names on the scoresheet, led by the trio of Lance Tillman, Logan McGovern and Sean Goldsmith — each of whom scored four times. McGovern added a hat trick of assists for a team-high seven points. He leads the team with 19 goals and 34 points this season.
The Big Green finally got off the mat in the second quarter by scoring five goals to UNC's two, but Carolina reasserted itself in the third quarter with 10 more goals in the period. The Tar Heels hitting cruise control was the only thing that kept them from eclipsing their season high in goals. The 25 goals scored tied its best mark set in the opener against Mercer.
Now 5-3, Carolina will be back in action Wednesday night when it hosts High Point. The Tar Heels haven't won twice in a row since the first two games of the season.
Featured image via UNC Men's Lacrosse on Twitter
---
Chapelboro.com does not charge subscription fees, and you can directly support our efforts in local journalism here. Want more of what you see on Chapelboro? Let us bring free local news and community information to you by signing up for our biweekly newsletter.