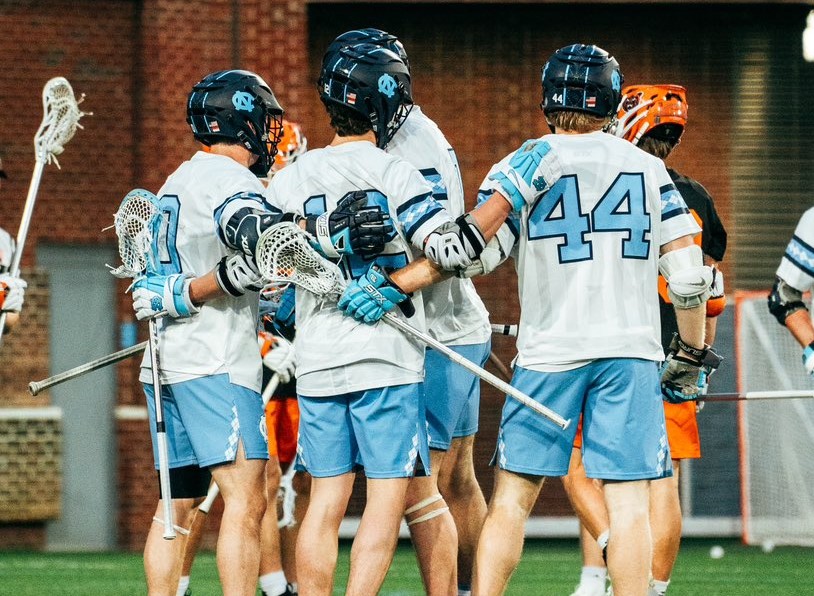 It's hard to imagine the first game of the 2023 season going better for the UNC men's lacrosse team. The Tar Heels completely overwhelmed visiting Mercer at Dorrance Field Friday night, using 13 goals in the second quarter alone to cruise to a 25-3 win.
1-0 🙌#FamilyAcademicsLacrosse pic.twitter.com/KE5wFnlETU

— UNC Men's Lacrosse (@UNCMensLacrosse) February 10, 2023
The 25 goals are the team's most in a single game since February of 2021, and its 13 goals in the second quarter are more than it scored in six full games last season.
Everyone wearing light blue was invited to the scoring frenzy. Carolina uncorked 50 shots against the Bears, and 16 different Tar Heels scored at least one goal. Attackman Logan McGovern, a graduate transfer from Bryant, scored four goals and dished out a pair of assists for a six-point Carolina debut. Six other Tar Heels scored at least two goals.
In net, junior goalie Collin Krieg made 10 saves to register his sixth consecutive game (including last season) with double digit saves. Krieg didn't play the fourth quarter, giving way to freshman backup Kent Goode. On the other side, a pair of Mercer goalies combined to make 13 saves against the Carolina barrage.
The Tar Heels will take Friday night's good vibes into a difficult road matchup next week, as the team will travel to Baltimore to face Johns Hopkins on Tuesday at 5 p.m. The game will be broadcast on ESPNU.
Featured image via UNC Men's Lacrosse on Twitter
---
Chapelboro.com does not charge subscription fees, and you can directly support our efforts in local journalism here. Want more of what you see on Chapelboro? Let us bring free local news and community information to you by signing up for our biweekly newsletter.