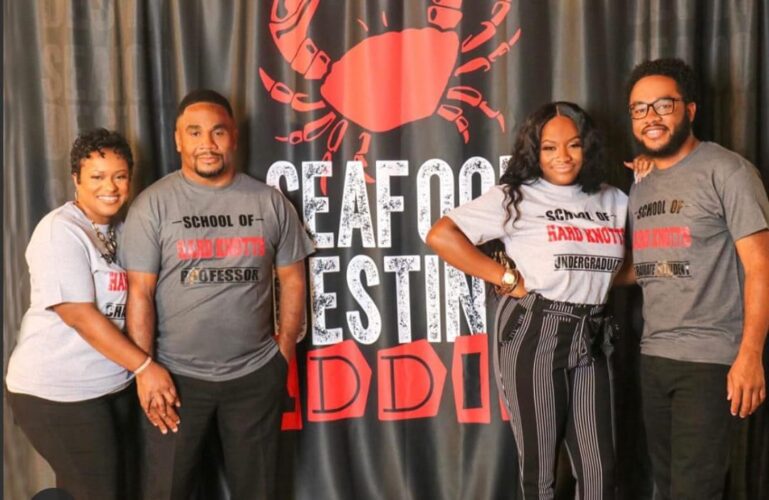 A corner space in downtown Chapel Hill is soon to be the home of a Guilford County seafood business.
Seafood Destiny, a Greensboro-based eatery that cooks "soulful seafood," plans to move into 100 West Franklin Street by the end of the year. The Chapel Hill/Orange County Visitors Bureau and Downtown Chapel Hill Partnership announced the upcoming addition to the downtown scene in its Orange Slices newsletter.
Owned by Anthony Knotts and created in 2019, Seafood Destiny is known for its pop-up events and popular food truck that travels throughout central North Carolina. The business' menu includes seafood dishes like made-to-order crab legs, boils, lobster and shrimp plates.
The West Franklin Street space, which also is on the corner of Columbia Street in downtown Chapel Hill, most recently housed Lotsa Stone Fired Pizza. The pizza restaurant closed in April 2020 after being open for three years, citing challenges created by the COVID-19 pandemic. Before then, Jasmin Medeterranian Bistro and a Qdoba Mexican Grill occupied the space.
According to the Chapel Hill/Orange County Visitors Bureau, Seafood Destiny aims to be operational in the West Franklin Street location by late fall and winter.
Photo via Seafood Destiny Services.
---
Chapelboro.com does not charge subscription fees. You can support local journalism and our mission to serve the community. Contribute today – every single dollar matters.