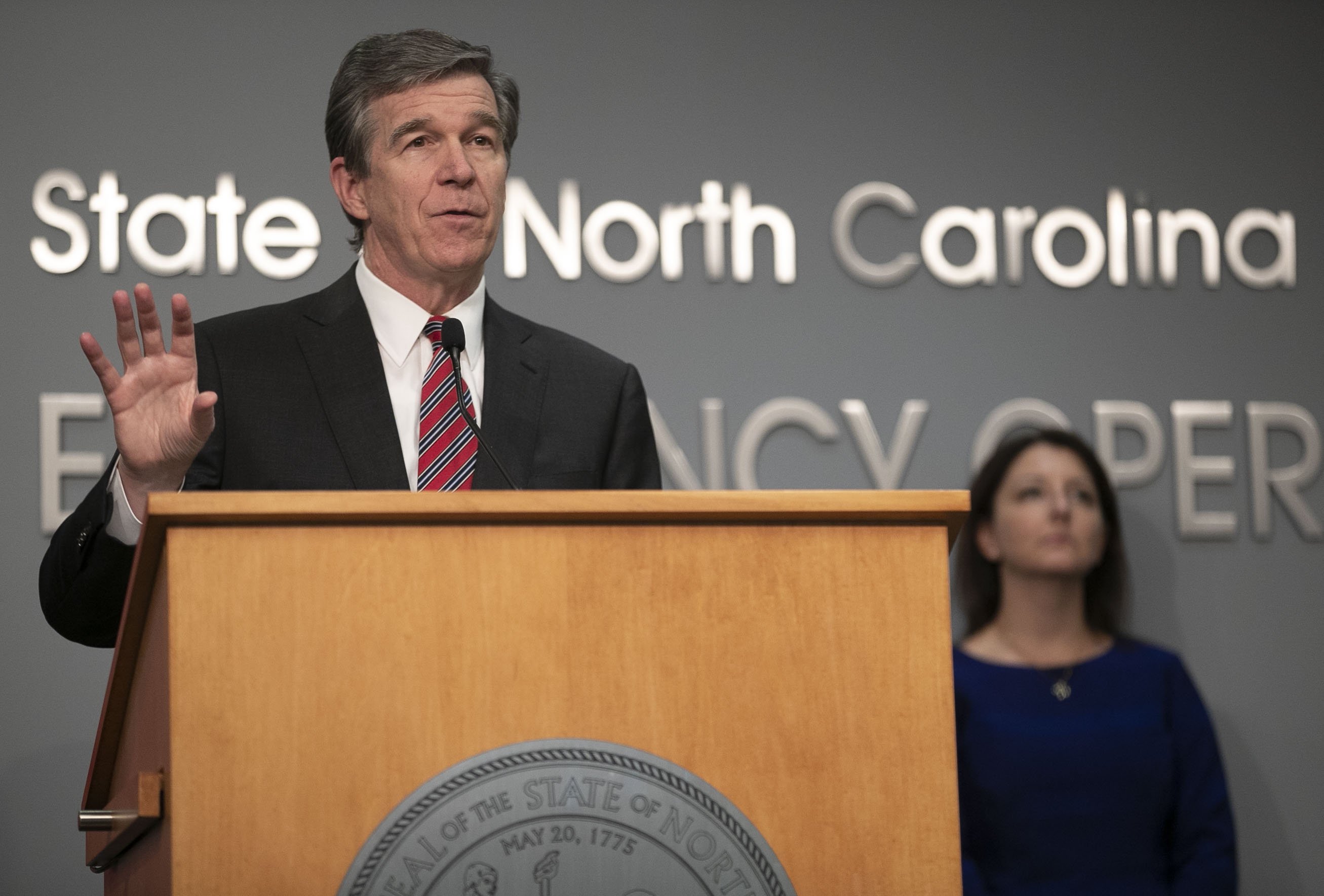 North Carolina Governor Roy Cooper issued new statewide guidelines Wednesday afternoon, recommending mask use in schools as students prepare to return to the classroom next month.
The statewide mask mandate is set to expire at the end of the month and Cooper is not planning to renew it. He is, however, issuing a new "toolkit" for schools across the state as they return to in-person learning.
At a press briefing on Wednesday, Cooper said the new guidance urges school boards to require masks, regardless of vaccination status, in K through 8 schools and recommend masking for unvaccinated students and staff in high schools.
"The most important work our state will do next month is getting all our school children back into the classrooms safely for in-person learning," Cooper said. "That's the best way for them to learn, and we want their school days to be as close to normal as possible after a year of disruption."
Thanks to these safe and effective vaccines, we can make sure the darkest days of this pandemic are behind us. Now, to turn the final corner of this disease, we need everyone to get their shot. It could save your life and the life of someone you love.

— Governor Roy Cooper (@NC_Governor) July 21, 2021
While COVID vaccines are currently available to everyone over the age of 12, many students have yet to receive their shots.
Secretary of the North Carolina Department of Health and Human Services, Mandy Cohen, said just 24 percent of eligible North Carolinians ages 12-17 are fully vaccinated.
"We still have a long way to go, Cohen said. "Schools need to use the additional safety protocols outlined in the StrongSchoolsNC Public Health Toolkit to continue to protect students and staff as we enter the new schoolyear."
Cohen said the toolkit is meant to keep students safely in the classroom through a layered prevention strategy.
These guidelines, however, will not be legally required, which puts the responsibility on local school boards for enforcement.
More than 1,400 new COVID-19 cases were reported in North Carolina this week and the state saw its highest test positivity rate since May. State officials said the spike in cases is due to the emergence of the delta variant, which is more transmissible than the original strain of the virus. Cohen said more than 80 percent of the new cases in the state are from the variant, but those cases are largely from those who haven't gotten their vaccines.
"Ninety four percent of the cases and hospitalizations we have now are in people who are unvaccinated, Cohen said. "The delta variant is formidable, but vaccines are the best way to protect your health."
Even with more prevention strategies in schools, Cohen said getting more young people vaccinated is the best way to slow the spread of COVID and keep students at school.
The full updated toolkit is available here.
Featured photo via NC Department of Public Safety
---
Chapelboro.com does not charge subscription fees. You can support local journalism and our mission to serve the community. Contribute today – every single dollar matters.