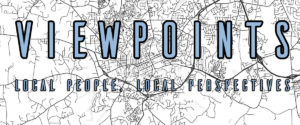 Chapel Hill Will Pay Dearly for Wegmans
A perspective from John Goddin
The Chapel Hill town council is preparing to rubber stamp another major change in the three-year-long approval process for Wegmans without any consideration as to the impact on the surrounding area or the best interests of the town as a whole or the consequences of public subsidies for Wegmans.
Wegmans, as currently configured, is a bad development. It includes nearly 13 acres of surface parking on a 15 acre site in one of the few areas left in Chapel Hill with land that can be developed. It lines a road that NC DOT plans to spend millions of dollars improving with pedestrian and bike paths with parking lots on both sides. It includes 250 more parking spaces than the upper limit needed by this type of business, including a large lot located within an existing neighborhood that is totally separated from the main Wegmans site by a busy road that will create dangerous pedestrian crossings. Chapel Hill and Orange County are subsidizing Wegmans with up to $4 million, compete with reduced sales tax revenue from existing businesses and knowledge that Wegmans will pay 30% of its employees minimum wage.
Wegmans is obviously very popular among the current leaders of Chapel Hill. Its Chapel Hill location is also contrary to the rhetoric most of those leaders claim to believe – diversity, affordability, neighborhood protection and transparency. It is exactly the type of development that is fueling the fundamental change that recent statistics clearly show happening in Chapel Hill as we become a less diverse, less affordable commuter town. Wegmans' low-paying jobs will be filled by people who can't afford to live in Chapel Hill, while the currently diverse and affordable neighborhoods nearby are paved over for parking or gentrified by a much less diverse population that commutes out of town for work.
Perhaps that type of development is what most Chapel Hillians really want, despite the supposedly progressive nature of this town. If that is the case, it would be helpful to have an honest and open conversation about the facts — instead of the misinformation and half-truths that have marked this process so far. Pretending to be one thing while your actions prove you to be something completely different is the height of hypocrisy and most of the town council and the self-styled "livable town" advocates in Chapel Hill unfortunately fall directly in that category. That is not lost on anyone who looks at Chapel Hill from the outside, but does seem foreign to many who live here.
Other towns in our area were able to secure much better planned Wegmans locations without having to pay them to locate there. Chapel Hill will pay dearly for Wegmans at any cost for many years to come in numerous ways — existing businesses will suffer and some will fail from direct, subsidized competition. Affordable and diverse neighborhoods will become much less so as the need for that type of neighborhood increases, while traffic and associated environmental problems will be exacerbated. Perhaps worst of all, Chapel Hill will further its reputation as home to a lot of hypocritical people — but at least we won't have to leave town to shop at Wegmans.
---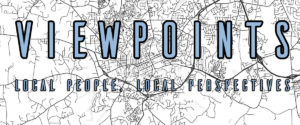 "Viewpoints" is a place on Chapelboro where local people are encouraged to share their unique perspectives on issues affecting our community. If you'd like to contribute a column on an issue you're concerned about, interesting happenings around town, reflections on local life — or anything else — send a submission to viewpoints@wchl.com