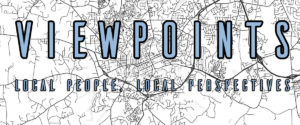 A Positive Force: The Chapel Hill-Carrboro Mother's Club
A perspective from Lynne Privette
In these times of division and separation, I am (thankfully) blown away by our community's ability to come together. In this case, the local Mother's Club (Chapel Hill-Carrboro Mother's Club) has provided unwavering love and support — a positive force when so much is not — to support UNC students. In a whirlwind ten day period, a care package drive was developed and implemented for students who needed to feel loved. Imagine you're 18 years old without family close and you're feeling alone. What if the community supported our local youth earlier, before they opted for suicide or self-harm? Before their mental health issues interfered with their life too much? The Mother's Club decided that a care package made by moms* (and other caring community members) was just the way to say "we see you, and we care."
One of the recipients had this to say: "I just have so much gratitude for receiving the care package. Everything was exactly to my liking and I feel so seen for having all my wants and needs (especially emotional needs) met and surpassed with much care. I really, really, really appreciate everything and don't know how to thank you enough. Thank you, thank you thank you!!! That's a start, but I feel almost embarrassed to only offer words of gratitude in return for such a thoughtful gift. This is truly one of the nicest things I've ever gotten, and I will always remember this and will strive to similarly brighten the days of others with such awesome acts of loving kindness."
We know that our local young college students struggle — stress, food insecurity, mental illness, money issues, and much more. The pandemic has intensified these problems in our community. If we come together to support students, we create a loving environment that extends far beyond the act itself.
Fast forward to the local university winter break in just a few short weeks, the Mother's Club is providing fresh restaurant meals through Vimala's Curryblossom Cafe to students experiencing hardships. This collaboration provides a new revenue stream for our restaurant community during a time when Franklin St restaurants are hit extremely hard. And it offers local students the chance to have free or extremely low-cost meals for almost two months to help them get through what could be a very hard time. Whether you care about restaurants, or students, or food insecurity, or local food systems, this collaborative is structured with all of these in mind. You can't get much more local.
If it isn't too much to ask, we encourage everyone to add your support for the current initiative through a monetary donation of any amount. The Mother's Club would love to feed as many students (and ask Vimala to make as many meals) as possible! Donations are via PayPal or by check to Upstream Works (email for address), our 501c3 partner whose generosity we are extremely grateful for. Questions about this or any Mother's Club initiative can be directed to Lynne Privette (lkprivette@gmail.com). As always, I am grateful to be a part of such a caring community. Chapel Hill has provided many of us an education, shelter, and sustenance. This is an opportunity to begin to pay it forward for the next generation.
---
Chapelboro.com does not charge subscription fees. You can support local journalism and our mission to serve the community. Contribute today – every single dollar matters.