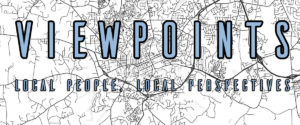 To Reopen, or Not to Reopen? That is the Question for Orange County Elementary Schools
A perspective from Swetha Ganesan
As we approach our 9-month anniversary of quarantine due to COVID-19, North Carolina and many other states are searching for ways to safely bring back a sense of normalcy (or at least as close to normalcy as we can get during a global pandemic), and one avenue that is being actively explored is safe reopening of public elementary schools.
Safely sending students, especially our young ones in elementary school, back to school in the era of COVID-19 is a public health dilemma. While remote learning and education have become common in 2020, there are countless benefits of in-person or hybrid schooling for children aged 5-11. Experts have found that peer relations and in-person interactions play vital roles in the social, behavioral, and emotional development of young children. Young elementary school kids are usually not yet academically self-sufficient, and online-based schooling often results in low academic motivation and screen fatigue, which can lead to educational deficits and poorer mental health outcomes for students. The health and wellbeing of our community's children are protected when we ensure that our students can learn and thrive in a safe, yet stimulating, environment. In Orange County, we want to set our students up for success, and that starts with shifting away from online elementary school education and towards hybrid/in-person schooling.
North Carolina Gov. Roy Cooper announced in September that elementary schools can begin to reopen in-person instruction starting October 5th at the discretion of county leaders, and the Orange County Board of Education (OCBE) has begun developing a Plan B for opening elementary schools by January 2021. The existing Plan B policy includes 5 key mitigation strategies in accordance with CDC guidelines: consistent and correct use of masks, social distancing to the largest extent possible, hand hygiene and respiratory etiquette, cleaning and disinfecting, and contact tracing with the Orange County Health Department. However, there have been 176 cases of COVID-19 recorded per 100,000 Orange County residents between October 25th and November 8th according to the COVID-19 NC Dashboard, and I argue that the existing Plan B policy by the OCBE is insufficient to ensure safe reopening of elementary schools, given the current risk of transmission in Orange County.
A team of MPH students, including myself, at UNC-Chapel Hill propose 4 policy additions to the OCBE's current Plan B to help facilitate safer implementation of in-person instruction. Our policy additions include: (1) rotating half-day class scheduling to avoid COVID-19 transmission during lunchtime, (2) masks required in schools by everyone at all times, (3) hand sanitizing stations made available in every classroom, and (4) weekly saliva-based COVID-19 testing of students through a partnership with UNC. We believe that these policy additions will supplement the OCBE's current plan for reopening elementary schools and serve as a safeguard for the children of our community.
It is feasible for the OCBE to adopt our proposed policy additions by January 2021, but we need the support of concerned Orange County citizens to help make this happen. Contact the Orange County Board of Education to express your support for our proposed policy additions for safe reopening of elementary schools. You can familiarize yourself with the Board Members and stay updated with the OCBE's policy decisions regarding COVID-19 through the Orange County School District website. As a member of the Orange County community, you can also email the OCBE directly at ocsboardmembers@orange.k12.nc.us to urge the School Board to prioritize the safety of Orange County children and adopt the 4 policy additions.
With the new year just around the corner, we must look forward to finding ways to safely open schools for the benefit of the children in our community. To protect the health of our community, we must ensure that our public schools are committed to go the extra mile to create and maintain a safe environment for our children to reach their full academic potential. We need to hold Orange County's elementary schools accountable for the safety of our students by calling upon the OCBE to adopt the 4 proposed policy additions for safe school reopening. Change happens one phone call or email at a time, and the time to act is now. Reach out to the Orange County Board of Education today. Make sure your voice is heard.
---
Photo via the Town of Chapel Hill.
Chapelboro.com does not charge subscription fees. You can support local journalism and our mission to serve the community. Contribute today – every single dollar matters.