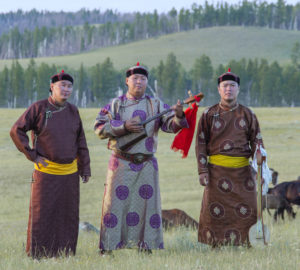 Seventy-two years after its initial opening as the ArtsSchool, The ArtsCenter in Carrboro is continuing its non-profit mission to provide classes, performances and art exhibits year-round for the Carrboro community, Orange County and beyond. With the formal announcement of the newest slate of performers coming to The ArtsCenter this year, there's certainly plenty of art to be excited about.
"I think this season, what really sets it apart is that we have a really exciting blend of household names, artists you probably know and maybe even grew up with, and people that you've probably never heard of before, but who you need to know about," said Patrick Phelps-McKeown, marketing director at The ArtsCenter.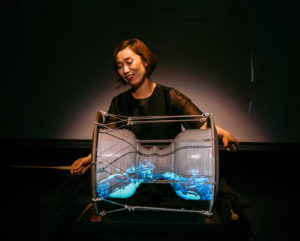 Overall curation for the 2019-2020 season is themed as "Global Roots" and showcases include — but certainly aren't limited to — blues stylings from the Sahara Desert, traditional Korean drumming, Tuvan throat singing, and American old-time roots & folk music. In addition, tickets to over half the performances from the 2019-2020 season will cost less than $25 so that art remains accessible for all.
"We strive to be a hub for the community, as accessible as we can be," said Phelps-McKeown. "So for, you know, less than the price of a nice meal for two, you can see an amazing artist that you would not really have any opportunity to encounter otherwise."
Part of the "Global Roots" theme is not only exploring the origin of certain art and music styles, but how those ideas and practices have evolved and been incorporated and re-imagined by modern artists. Fans of American music will be excited to see names such as Joan Osborne, Keller Williams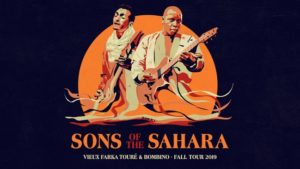 and the Grateful Dead's Bob Weir — but the season also includes some internationally-known names, such as Kim So Ra, a modern master of the janggu, a traditional Korean double-headed drum, and the return of award-winning Tuvan throat singing ensemble Alash.
Vieux Farka Touré, a guitar virtuoso popularly known as the "Hendrix of the Sahara" is touring with Bombino, a Nigerian Grammy-nominated guitarist, under the banner "Sons of the Sahara" — who will be bringing their unique brand of blues and danceable grooves to The ArtsCenter on October 13.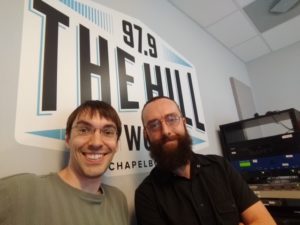 From ancient artistry to modern technique, The ArtsCenter 2019-2020 season is something to talk about with performances from around the globe and around the corner alike. You can find tickets to shows in the 2019-2020 season here, and keep up with all the happenings at The ArtsCenter on its calendar here. You can also listen to the full conversation between 97.9 The Hill's Aaron Keck and Patrick Phelps-McKeown below.