Do you feel every year you must totally revamp yourself, your business or your strategy? If you have been following this blog, you will see a common theme – creating repeatable processes and checklists. Another is thinking long-term but acting quickly today to start moving toward results. This week, let's revisit past posts since they are just as relevant now as when they were first published.
These topics are intended to remove stress from you during the holidays and set you up for success in the New Year. Considerations for this time of the year are closing year end business, understanding and managing liabilities, planning for the new year, and taking time to celebrate accomplishments. All too often, we are afraid to either leverage past content or other people's ideas. Let's apply this concept in this week's blog and in your business:
Four Areas to Focus on Now:
1)    Happy New Year 2018! – As the year is coming to an end – check this list for items that are easy to overlook such as taxes, inventory and other liabilities that could either set you up for success in 2019 or create a year of pain.
2)    Annual Marketing Calendar – If you followed the guidance in this article – now is a good time to review and modify your plan. If you haven't – there is no time like the present to get your marketing plan moving. There is also nothing wrong to starting small and getting your next 90 days documented and moving forward. Start building a foundation for a 12 month calendar. Day by day and week to week marketing will result in tactical chaos vs a rolling thunder impact building on previous campaign and success. Exclusively thinking short term is costly and ineffective.
3)    Time to Celebrate Accomplishments – Take care of people around you and yourself. A small amount of appreciation can go a long way for the New Year.
4)    Rinse and Repeat – The pace of change in business continues to accelerate. What steps are you taking today to simplify and remove unnecessary stress.
Think through
Have you leveraged past content in your business? If not – why not? Are you keeping an inventory and templatizing, planning, and making modifications as needed?  While the pace of business is increasing– there are many things in your control that can reduce risk, chaos, and either save you money or make you money – if you think ahead.
Tell me about your New Year's resolutions and specific actions – particularly on recycling. Small business – keep recycling and your business growing!
About the Author: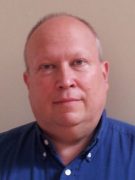 Gregory Woloszczuk is an Entrepreneur and experienced tech executive that helps small business owners grow their top and bottom line. Gregory believes in straight talk and helping others see things they need to see but may not want to with a focus on taking responsibly for one's own business. He and his wife, Maureen, started GMW Carolina in 2006.