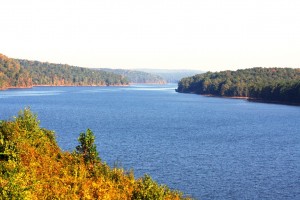 According to an announcement by the North Carolina Department of Transportation, two bridges spanning Jordan Lake  that were constructed in 1971 are due for repair and preservation work.
A contract has been awarded to American Contracting and Services Inc. that estimates $1.6 million of work to be done on the bridges, which run east and westbound on U.S. 64. The repairs are expected to keep the bridges in working order for the next 25 years, with an estimated start time of April 29 this year and completion date of September 1, 2020.
During construction, motorists should be on the lookout for lane closures on each — or either bridge. According to the NCDOT, lane closures are not allowed on holidays or during holiday weekends.​