The past month, my team and I have been struggling to communicate effectively and it was hindering our ability to work efficiently.
We were making careless mistakes, misunderstanding each other, and often ending up doing tasks multiple times.
I try to not to micromanage. I've hired help in my business to give me less to do, not more. Also, we are in a creative industry — video production, specifically — so I try to set them up to figure things out on their own and be creative.
But something was going wrong and it wasn't getting any better.
It was clear I had to step in and, well…. be a leader.
At the time, I was actually reading the book "Extreme Ownership," by Jocko Willink and Leif Babin. Jocko and Leif were both Navy SEALs that served in the Iraq War. Now, they teach businesses how to use the techniques, tactics, and strategies of the SEALs to lead effectively with their company Echelon Front.
When Jocko and Leif recounted stories from their missions, I noticed that they had very specific names for different things they referred to frequently: TOC for Training Operations Center, HVT for High Value Target, and BTF for Big Tough Frogman (another name for a SEAL).
At first I thought it was just a "military thing" and too rigid for me to use in my business, but then I looked at all the businesses I knew that were successful. They might not use acronyms but there are very clear names for each item, activity, or mission they were trying to complete.
Couldn't have said it better! https://t.co/yNksFfG97c

— Rain Bennett (@rainbennett) May 20, 2019
So I looked at what our issues were.
We were calling products by different names, not sure of who was in charge of which tasks, and sending out deliverables before they were finalized.
I stopped everything and went back to the drawing board.
I created a systems workflow sheet where each step of each process was defined clearly and the person responsible for executing it was clearly identified.
Then I created certain naming conventions for every deliverable that we had for clients. Since we create graphic images and videos for multiple platforms, and in multiple formats, this was a large number for such a small team. For each deliverable, I created an acronym to go along with it, because we'd be using these names frequently and we could save time by not saying "Short Youtube Video" each time, but rather just "SYT."
It felt silly at first — almost like overkill or something that would evoke eyerolls.
But it was necessary.
I was previously trying to move too fast and make it too easy for myself. And it came back to bite me.
Now that we've created the workflows and naming conventions, if one of my team members is unsure of what needs to happen, who needs to do it, or what something is called, I have armed them with the resource to find out exactly what the answer is and that we all expect it to be.
The results were felt immediately. My team members immediately starting using the names and acronyms, performing their respective tasks without me checking up on them, and the systems were moving along seamlessly.
The main theme of "Extreme Ownership" is, as a leader, being able to take all responsibility for breakdowns and disconnects within your team because you didn't do your job effectively. You didn't manage your team properly or you didn't articulate the exact details of the mission.
It wasn't my team's fault we were all over the place. They were doing what made sense to them. I hadn't set them up for success. I hadn't established the process.
We couldn't allow judgement calls or assumptions. Almost every time, those lead to an incorrect choice that would cause us to go back to recreate and redeliver a product – sometimes multiple times. That was killing our momentum and costing us money.
What I learned is that when we slowed down a bit, took that extra time up front to be crystal clear, and laid out exact steps that needed we need to take, it made our processes smoother.
And no one says is better than the SEALs:
"Slow is smooth, and smooth is fast."
---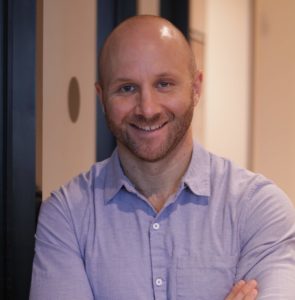 Rain Bennett is a two-time Emmy-nominated filmmaker, writer, and competitive storyteller with over a decade of experience producing documentary films that focus on health and wellness.  His mission is simple: to make the world happier and healthier by sharing stories of change.
You can read the rest of "Right as Rain" here, and check back every Wednesday on Chapelboro for a new column!