This week's Adopt-A-Pets are Rook and Raven from Independent Animal Rescue!
Rook and Raven are 7-week-old kittens — meaning they will be ready to adopt in three to four weeks when they get spayed and neutered. They are adventurous kittens who explored the entire studio at 97.9 The Hill on Tuesday!
Stay tuned to Independent Animal Rescue's website for more information on when Rook and Raven will be available for adoption!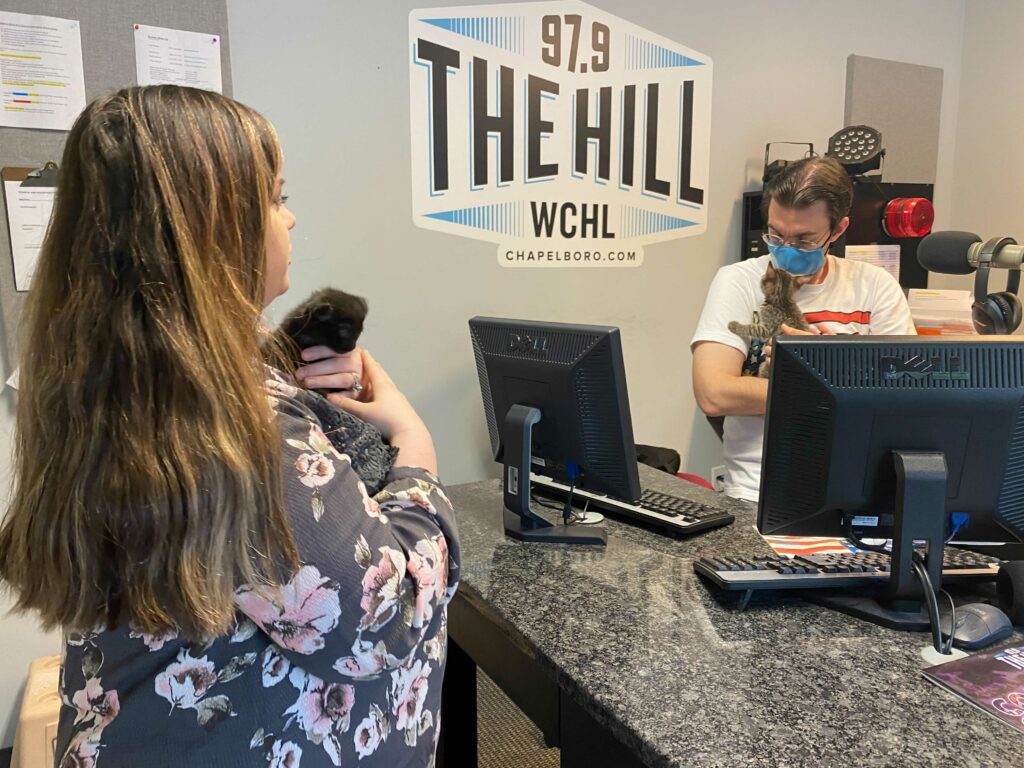 To learn more about Rook, Raven and the rest of the animals available for adoption through Independent Animal Rescue, visit their website.
Chapelboro.com does not charge subscription fees. You can support local journalism and our mission to serve the community. Contribute today – every single dollar matters.
---
Listen to this week's Adopt-A-Pet segment: