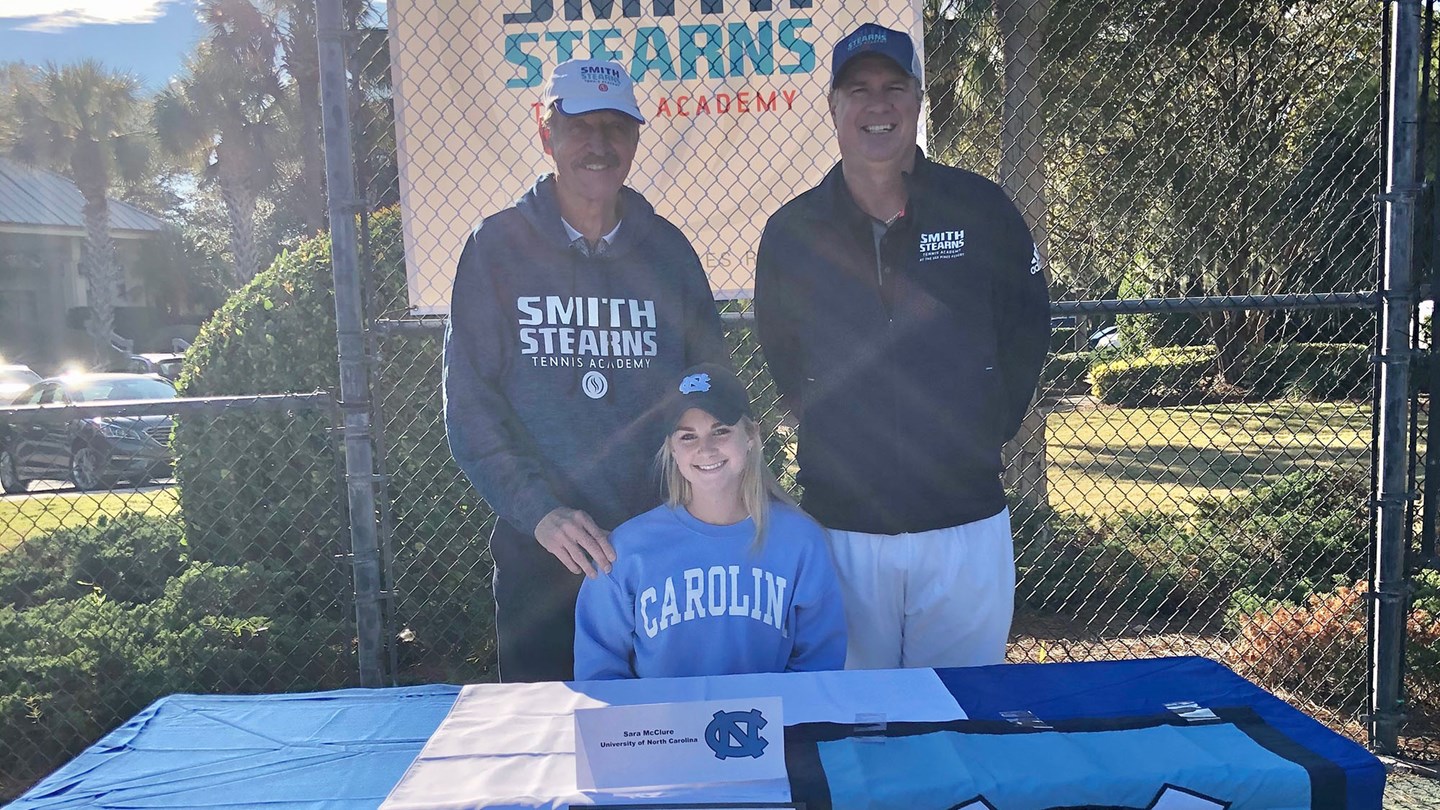 UNC head women's tennis coach Brian Kalbas announced Tuesday that the Tar Heels have added Sara McClure to their previously announced 2020 recruiting class.
McClure is a five-star prospect ranked No. 46 in the country. She is from Ridgeland, South Carolina and trains at the Smith Stearns Tennis Academy.
Her first two years of high school came at The Hotchkiss School in Lakeville, Connecticut, where she led her team to the New England Championship team title as a sophomore–going undefeated without dropping a single set the whole season.
She joins a stacked recruiting class for UNC, which already included No. 2 ranked Fiona Crawley and No. 7 ranked Reilly Tran.
McClure's father, Bryan, played football for the Tar Heels under Mack Brown back in 1992.
"We welcome Sara and her family with open arms into our program," Kalbas said. "She comes from a Tar Heel family with her dad having played football here in Chapel Hill. Sara is an outstanding player that brings tremendous talent and a strong work ethic that will benefit us over the coming years."
 
Photo via UNC Athletics