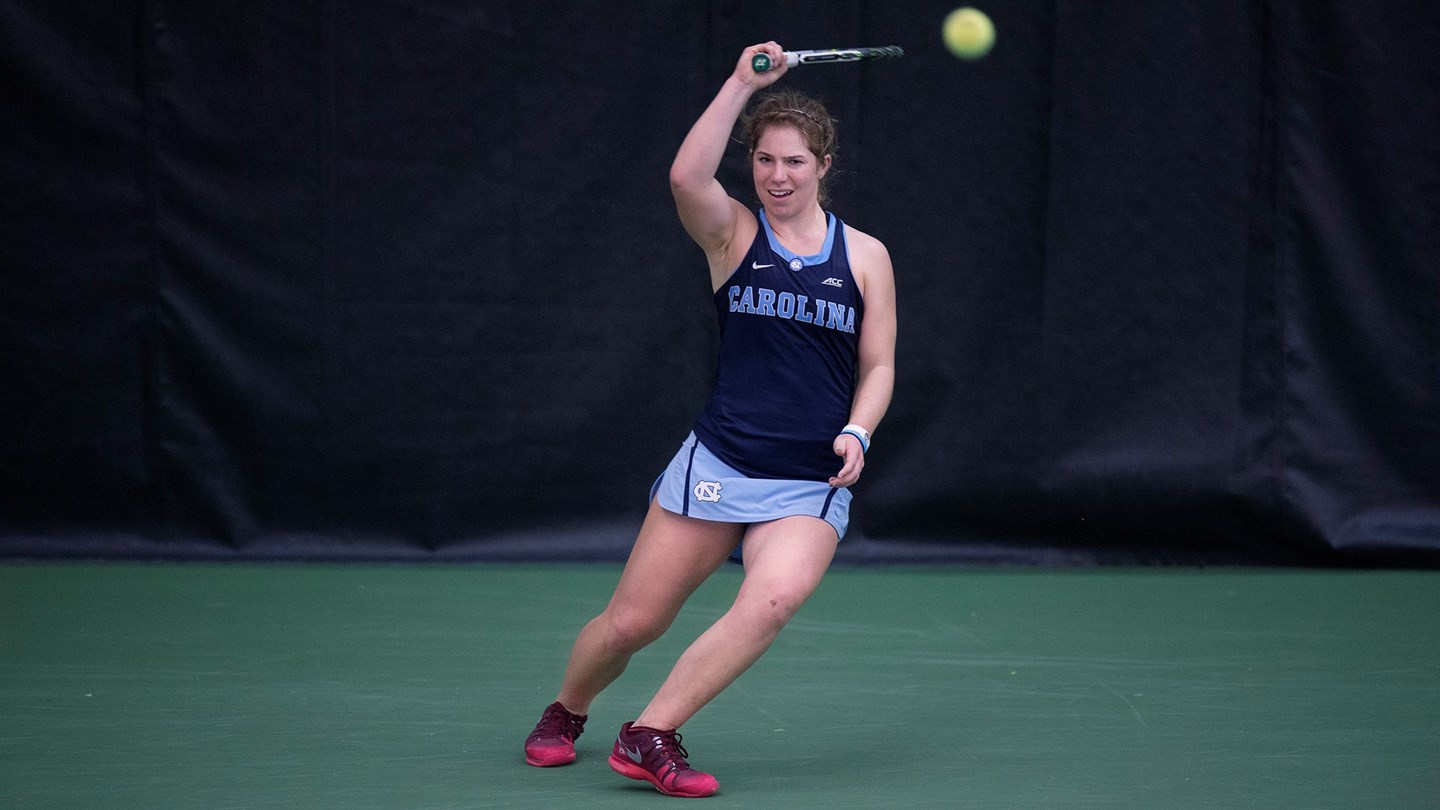 Saturday afternoon saw the fifth-ranked UNC women's tennis team inch closer to the ITA National Indoor Championship, as the Tar Heels dominated the No. 8 Texas Tech Red Raiders by a score of 4-1 in the tournament's quarterfinals.
The Red Raiders battled hard for the doubles point, but it ultimately went to UNC when the Tar Heels took two of the three sets–which all finished at 6-4.
Alexa Graham, Jessie Aney and Sara Daavettila then picked up victories in straight sets during the singles portion of the dual to clinch the win.
Texas Tech's only point came in perhaps the most fascinating individual match of the day, as No. 13 Gabriela Talaba defeated No. 6 Alle Sanford, 6-3, 6-4, in a showdown between two of the nation's top players.
Up Next:
The win moves UNC to 8-0 so far this season, and sets up a semifinal matchup against arch-rival Duke–the nation's No. 9 ranked team–on Sunday.
Photo via Jeffrey A. Camarati (UNC Athletics)