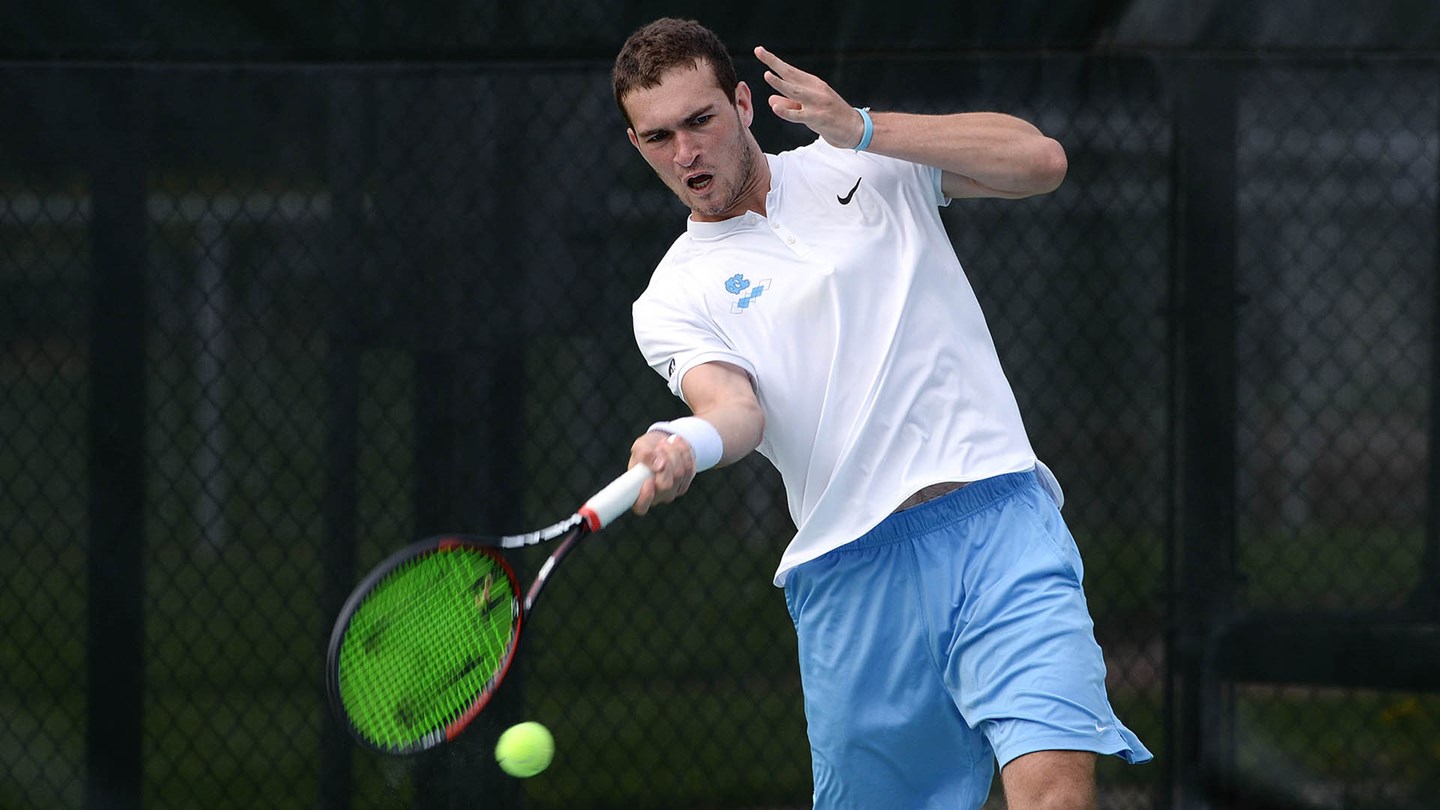 Thursday marked the first time in UNC history that the Tar Heels have claimed a clean sweep on the ACC Men's Tennis individual awards.
Sophomore William Blumberg became the fifth Tar Heel ever to win ACC Player of the Year, while freshman Benjamin Sigouin took home the the league's Freshman of the Year honor.
The duo were each also named to the All-ACC First Team.
UNC has not had an ACC Men's Tennis Player of the Year since David Caldwell won it three years in a row from 1994-1996.
Blumberg was last season's NCAA runner-up in singles competition, and has posted an 18-3 record in singles play this year–rising as high as No. 1 in the rankings.
Sigouin, meanwhile, has had quite the debut campaign since arriving in Chapel Hill from his hometown of Vancouver. His record of 16-3 has come while playing mostly on Court Two, and includes an 8-1 record against ACC competition.
In addition to Blumberg and Sigouin's success, senior Robert Kelly and junior Blaine Boyden earned spots on the All-ACC Third Team.
The Tar Heels are the No. 7 overall seed in the NCAA Team Tournament, and will begin play on Friday, May 12 against Campbell.
Photo via UNC Athletics