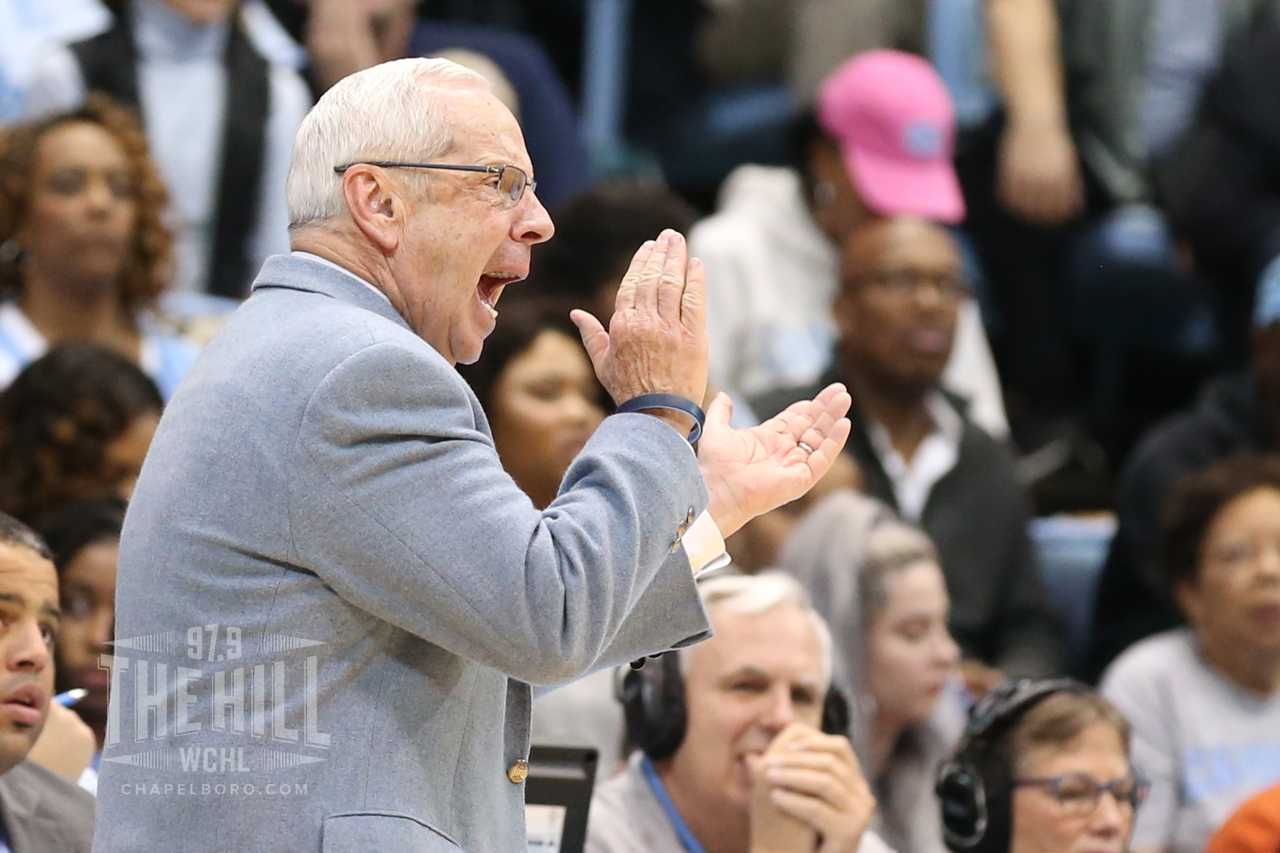 The UNC men's basketball program released its full roster on Wednesday for the upcoming 2020-21 season, with the team featuring nine returning players and seven new additions — including four McDonald's All-Americans.
Senior forward Garrison Brooks — a Second Team All-ACC performer last season — headlines this year's group of returning players, alongside sophomore big man Armando Bacot.
Junior guard Leaky Black gives head coach Roy Williams three returning starters from last year. In addition, the Tar Heels will also have redshirt junior forward Sterling Manley and redshirt freshman guard Anthony Harris returning from knee injuries.
Other returning players include senior guards Andrew Platek and K.J. Smith, as well as senior forward Walker Miller and redshirt junior Ryan McAdoo.
The four McDonald's All-American first-years joining the roster are guards Caleb Love and R.J. Davis, who will team up with the front court tandem of Day'Ron Sharpe and Walker Kessler.
UNC also adds a talented wing player in freshman Puff Johnson, the brother of current Phoenix Sun and former UNC standout Cameron Johnson.
First-year guards Kerwin Walton and Creighton Lebo — who is the son of former UNC great Jeff Lebo — round out the seven new additions to the Tar Heel roster.
Limited preseason workouts and conditioning drills have started for UNC already, with full team practices set to begin on Oct. 14. The NCAA recently announced its decision to allow all teams to begin their season on Nov. 25, a later date than normal due to the ongoing COVID-19 pandemic. UNC nor the ACC have announced an official schedule for the conference's season yet.
The full Tar Heels men's basketball roster for the 2020-2021 season can be found on the Carolina Athletics website.
Chapelboro.com does not charge subscription fees. You can support local journalism and our mission to serve the community. Contribute today – every single dollar matters.