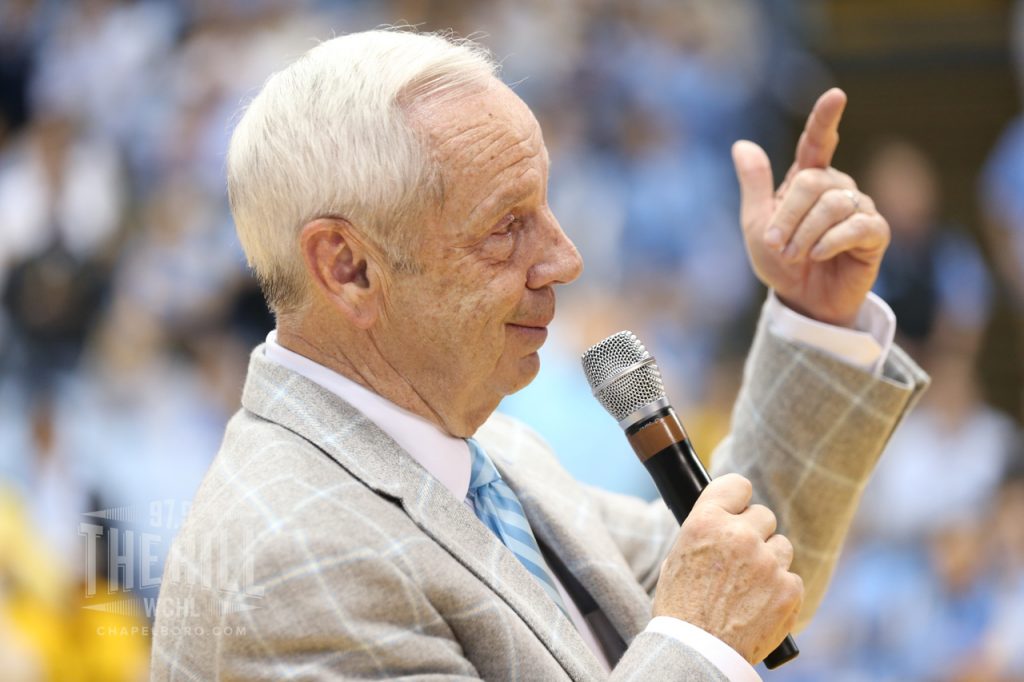 UNC announced Thursday morning that it will be naming the playing floor at the Dean E. Smith Center in honor of current head coach Roy Williams, who has led the Tar Heels to three national championships since taking the job prior to the 2003-04 season.
The dedication of "Roy Williams Court" will officially come at the program's men's basketball reunion on Aug. 24.
After spending 10 years as an assistant coach at UNC under Dean Smith, Williams would go on to coach Kansas–Smith's alma mater–for 15 years before ultimately returning home to Chapel Hill, where he's spent the last 15 seasons.
"It's overwhelming to think about it," Williams says about the court being named for him in the Smith Center. "Coach Smith did so much, he was so good for people. He would be proud of what we've done on the court, but Coach was always able to do so much more for the players off the court. I'm glad his name is on the building. It's going to be hard to think of my name on the floor in his building."
Williams is one of six coaches to have won at least three NCAA championships–and the only one to have won that many at their alma mater–while his 842 career wins ranks seventh on the all-time list.
The Hall-of-Famer is also the only coach to win at least 400 games at two different schools.
"Coach Williams is one of college basketball's greatest coaches ever," UNC Director of Athletics Bubba Cunningham said. "But I've come to see that the measure of the man is his integrity, his honesty, the manner in which he relates to and supports his players and the love he has for the University of North Carolina. He didn't want this honor, but his players and our staff wanted it for him, and that says so much about why we will forever celebrate the game of basketball at Carolina on Roy Williams Court."
Photo via Todd Melet