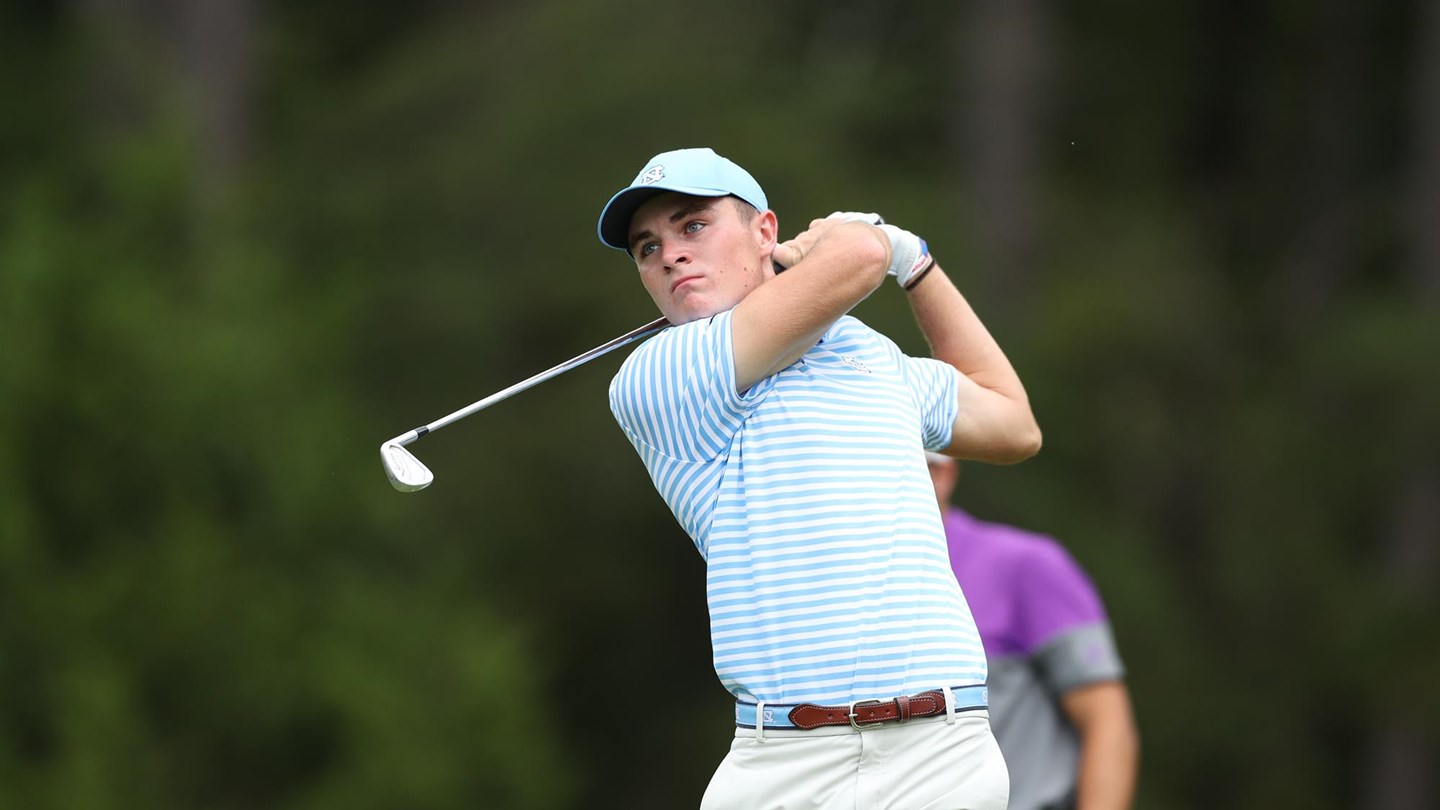 After playing the first two rounds of the Fighting Irish Classic on Monday, the UNC men's golf team currently sits in second place heading into Tuesday's third, and final, round with a score of 7-under-par.
UNC led by four strokes after shooting 5-under-par in the first round, but Notre Dame surged ahead with an 11-under-par score in the second round to take the overall tournament lead at 14-under-par.
On the individual leaderboard, the Tar Heels have three players–Austin Greaser, Ryan Gerard and Ryan Burnett–among the top eight. Greaser is in fifth at 4-under-par, while Gerard (-3) and Burnett (-2) are tied for sixth and eighth, respectively.
The Tar Heels will be paired with Notre Dame and third place Rutgers for Tuesday's final round.
To see the full leaderboards through two rounds at the Fighting Irish Classic, click here.
Photo via UNC Athletics