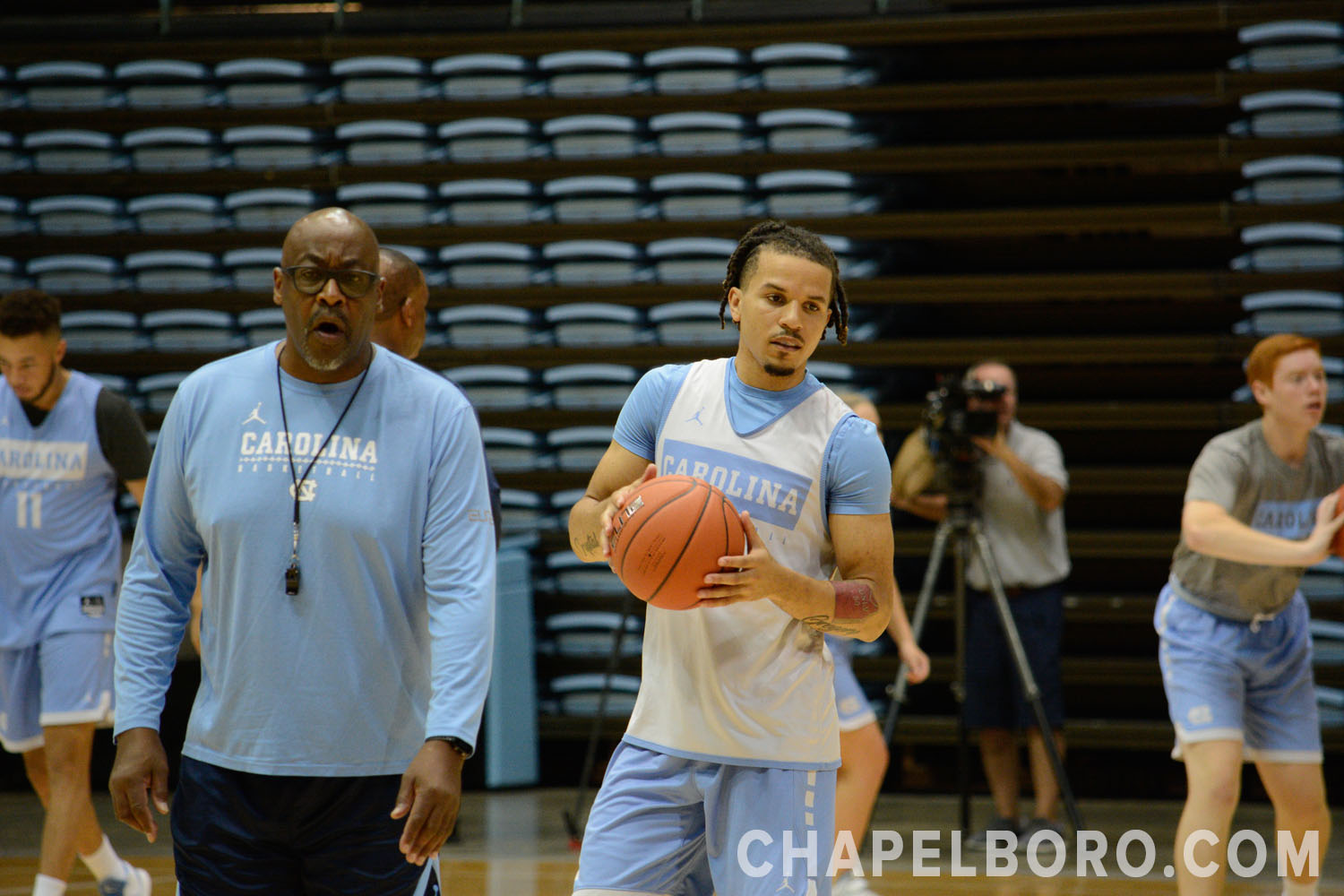 It was confirmed Wednesday that the UNC men's basketball team will host Villanova at the Dean Smith Center on Oct. 27 in a "secret scrimmage" that will count as one of the Tar Heels' two preseason exhibition games.
The two teams played one another last season in the same fashion, but that game–won by Villanova–was played in Philadelphia.
It is referred to as a "secret" scrimmage because in order for teams to play exhibitions against other Division I opponents, the games must be closed to media and the public.
UNC's other preseason exhibition–which is open to the public–will come on Nov. 1 when it hosts Winston-Salem State, continuing head coach Roy Williams' tradition of taking on in-state opponents in that slot.
The last time UNC and Villanova met in an official capacity was the 2016 NCAA Championship game, won by the Wildcats on a buzzer-beating three-pointer by Kris Jenkins.
Photo via Dakota Moyer