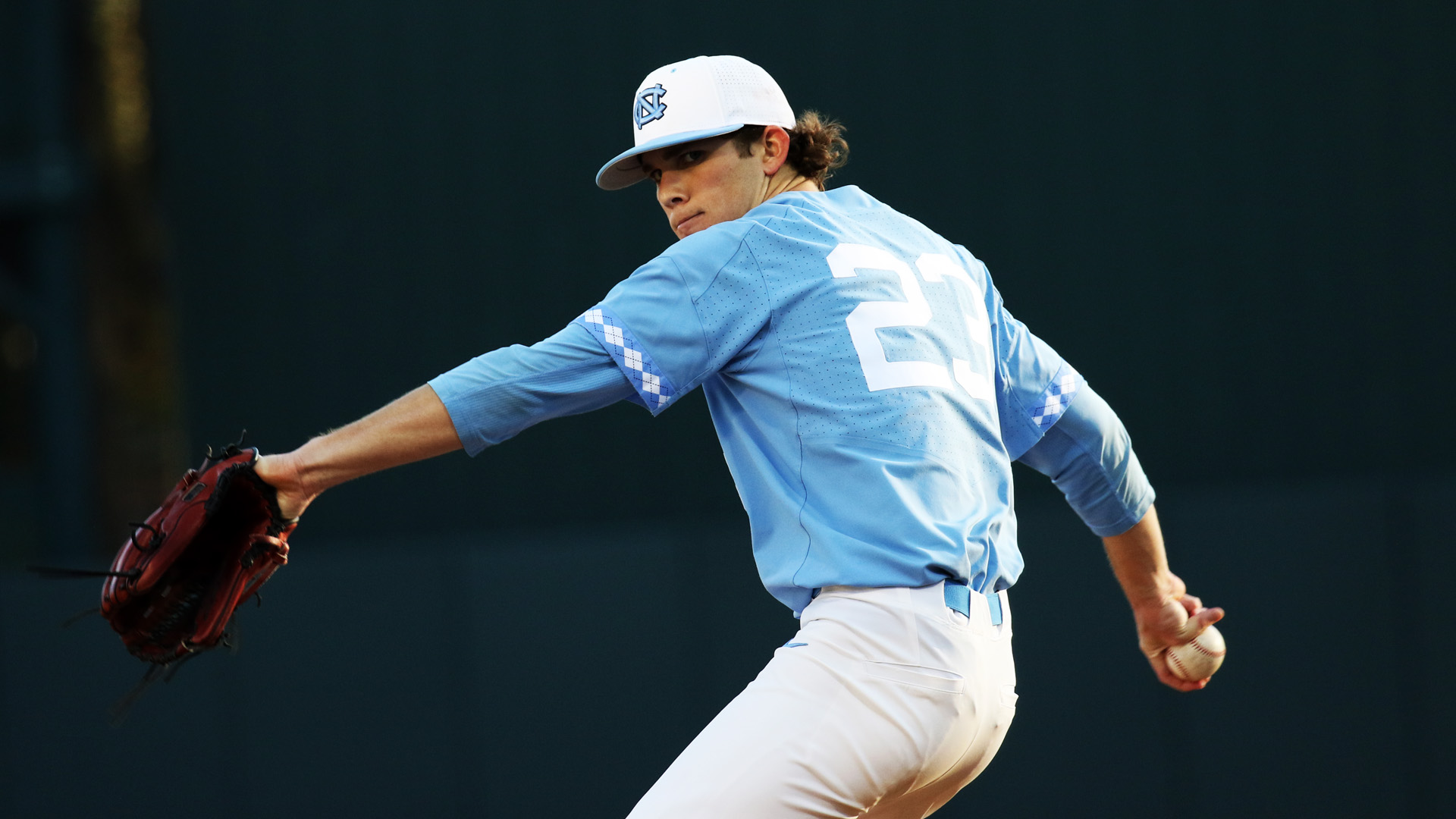 Eight runs in the bottom of the fifth inning helped the No. 20 UNC baseball team blow the doors wide open Friday evening at Boshamer Stadium, as the Tar Heels rolled to a 17-2 victory in their series opener against the Liberty Flames.
Sophomore Tyler Baum picked up the victory on the mound in his first career Friday start, giving up just two runs on three hits across six innings.
Meanwhile, the UNC (5-5) offense received at least two hits from seven different players, including a pair of two-run homers from Brandon Riley and Zack Gahagan in the sixth inning.
Liberty (6-3) did its only damage in the top half of the fourth, when a two-run shot from Trey Todd tied things up at 2-2.
It didn't take long for the Tar Heels to put together a response, however, as their eight-run explosion came in the very next frame.
UNC ultimately ended up scoring at least one run in each of the last four innings, all while holding the Flames without a single hit over the same time span.
Up Next:
The second game of the three-game series is scheduled for Saturday at 2 p.m.
Photo via Joe Bray (UNC Athletics)