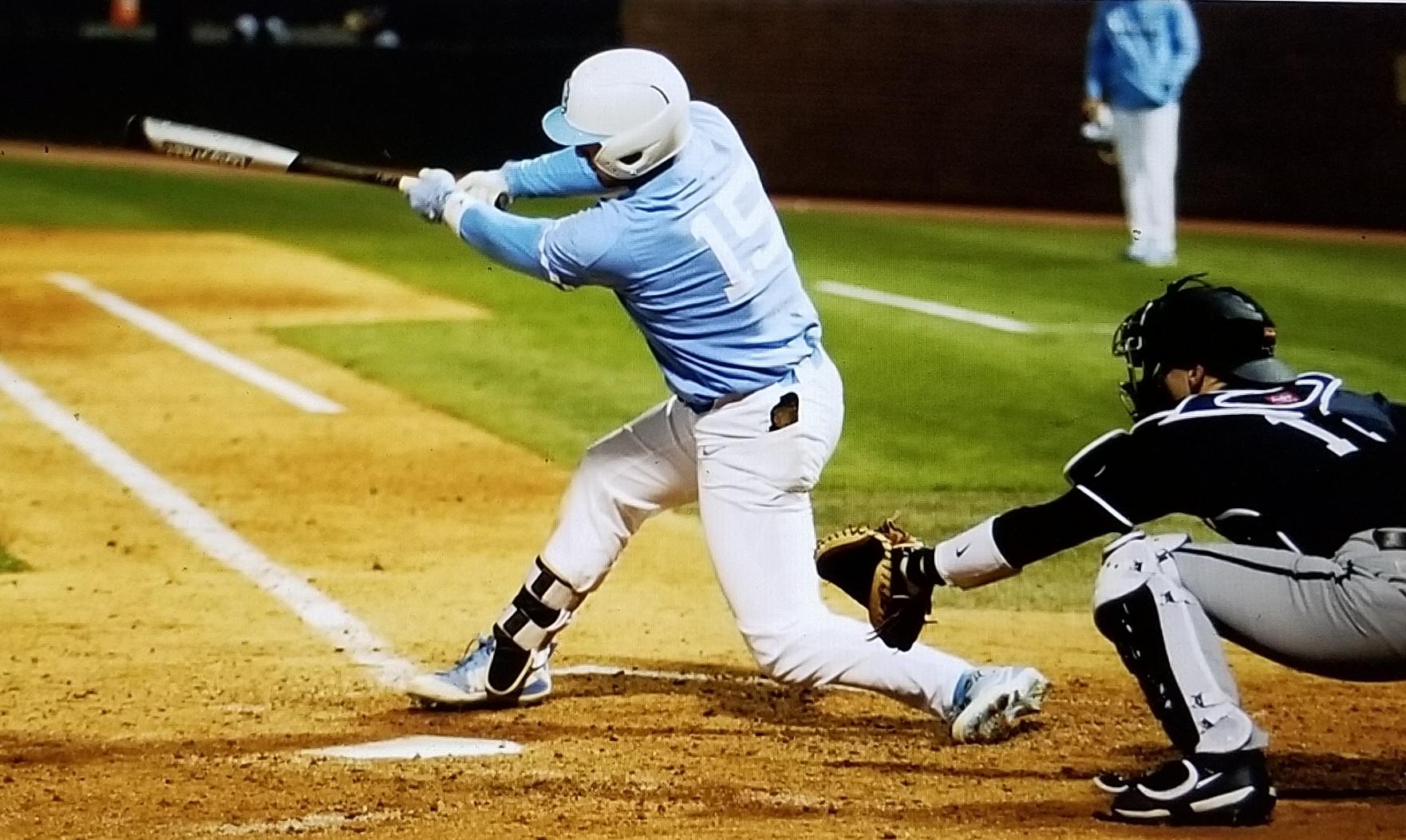 Although the bats have struggled to find life so far for much of the 20th-ranked UNC baseball team, the same can't be said for sophomore first baseman Michael Busch–who continued his torrid start to the season with three RBIs Saturday afternoon at Boshamer Stadium in the Tar Heels' 6-5 victory over the Liberty Flames.
Busch went 2-for-4 with an RBI double and a two-run homer in the game, accounting for half of UNC's total offense.
He homered on the first pitch he saw all game to give the Tar Heels a 2-1 lead in the bottom of the first inning, while his double broke a 5-5 tie and provided the final difference on the scoreboard.
Through 11 games this season, the sophomore is hitting .405 with three home runs and 20 RBIs–leading the team in all three triple crown categories.
Besides junior infielder Kyle Datres–who has a .362 average–no other Tar Heel is hitting better than .244 or has more than 10 RBIs.
In addition to Busch's efforts–which have come to be expected at this point–Cody Roberts doubled home two runs (including Busch) in the third inning and Brandon Martorano added a solo home run in the fourth.
Liberty (6-4) piled on all five of its runs over the first three frames and finished the day with just five hits.
The Tar Heel bullpen held the Flames without a single baserunner over the final five innings–retiring a total of 17 straight hitters to finish the game.
Following a 17-2 blowout victory on Friday, Saturday's win gives UNC its first series victory at Boshamer Stadium in 2018.
Up Next:
UNC will go for the three-game sweep over Liberty on Sunday, with first pitch scheduled for 1 p.m.
Photo via Joe Bray (UNC Athletics)