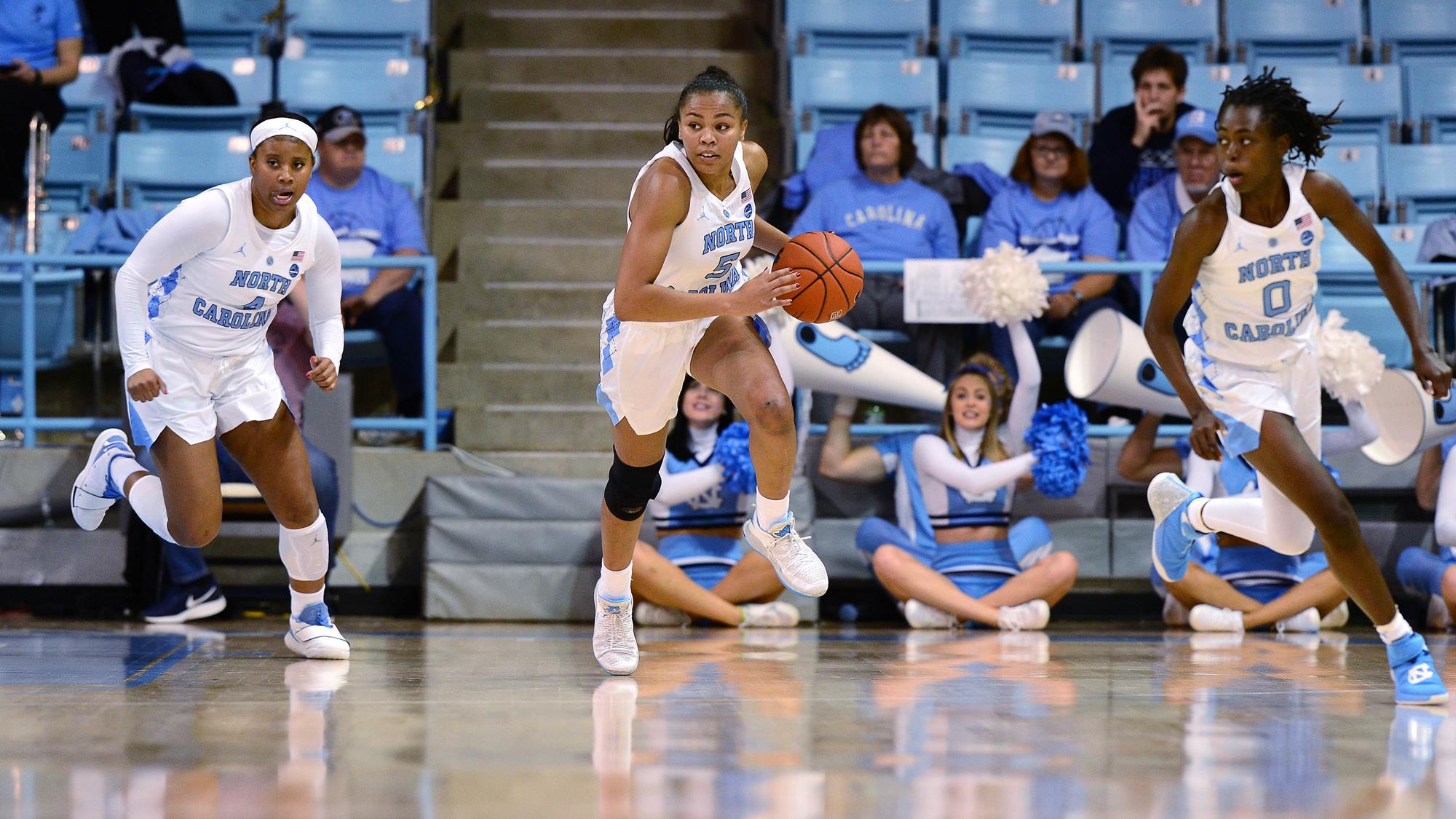 Junior guard Stephanie Watts went off for 35 points Wednesday afternoon at Carmichael Arena, carrying the UNC women's basketball team to an 82-55 blowout over the visiting UNC-Wilmington Seahawks.
Watts made nine three-pointers in the game, as she set the mark for top scoring performance by an ACC player so far this season.
UNC (6-4) snapped a three-game losing streak with the dominant victory, dropping UNCW to 5-3 overall in 2018-19.
With Watts leading the way, the Tar Heels led by 32 points at halftime and held the Seahawks to just 27.5 percent shooting from the floor on the defensive end.
Shayla Bennett contributed 16 points and eights assists for UNC, while sophomore forward Janelle Bailey added 13 points and 12 rebounds.
Up Next:
UNC will go for its second straight win when it hosts UNC-Greensboro on Sunday at 2 p.m.
Photo via UNC Athletics