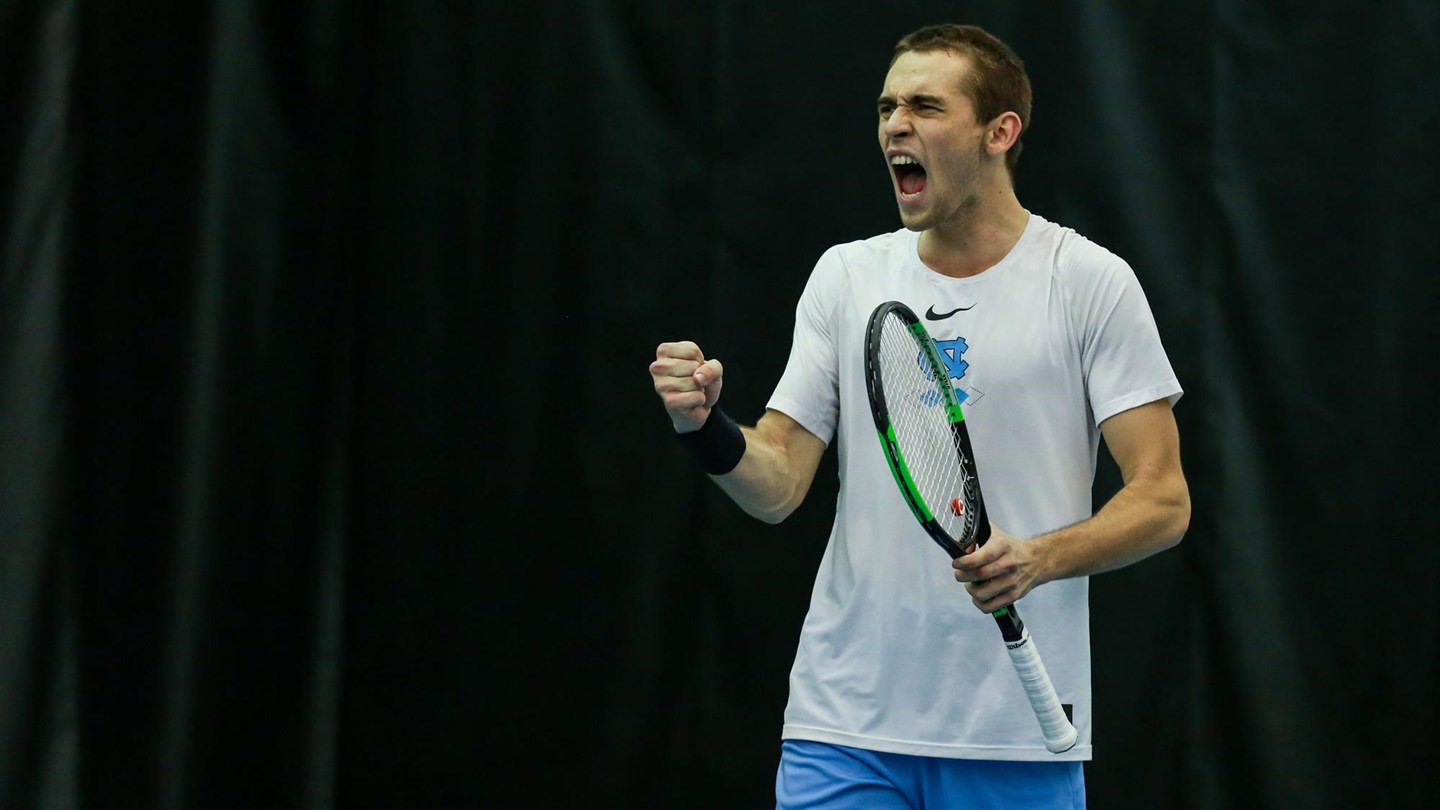 A close match Saturday night ended up going in favor of the eighth-ranked UNC men's tennis team, as the Tar Heels went on the road and gutted out a 4-3 win over the Illinois Fighting Illini.
Sophomore Benjamin Sigouin provided the game-clinching point when he outlasted the Fighting Illini's Alex Brown in a three-set thriller (6-4, 6-7, 6-4).
The Tar Heels (6-1) started off well by winning the doubles point, and ultimately took a 3-2 lead after singles victories by Josh Peck and Blaine Boyden.
Illinois (3-1) tied things up shortly after, but UNC was able to clinch the win behind Sigouin's clutch performance.
Up Next:
Riding high on the momentum from this win, the Tar Heels will now get ready for the ITA National Indoor Tournament in Chicago next weekend.
Photo via UNC Athletics