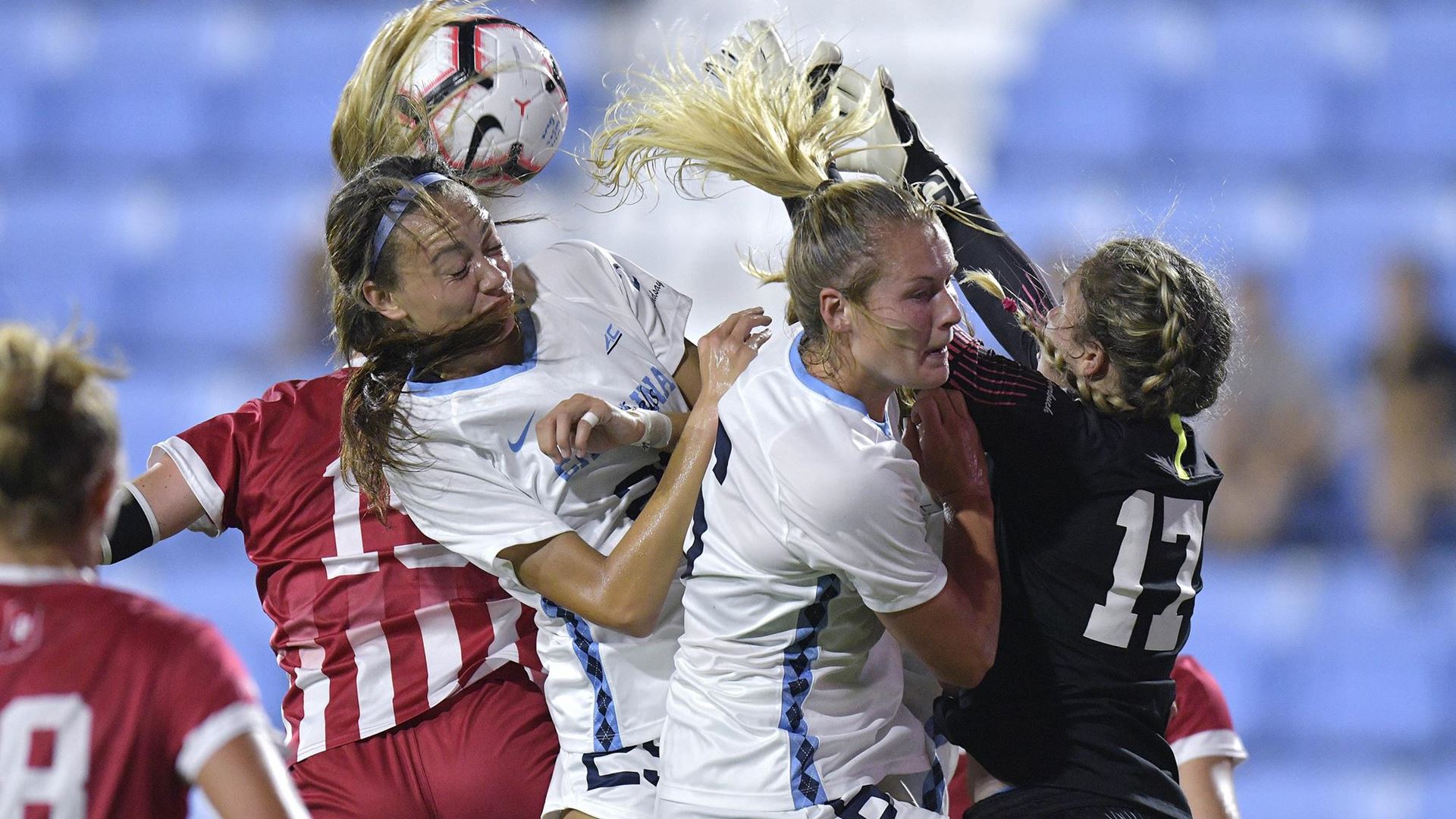 After losing for the first time all season last week at Arkansas, the fourth-ranked UNC women's soccer team responded in a big way Saturday night with a 3-0 road victory against No. 20 Louisville.
Alessia Russo scored twice, while Alexis Strickland also found the back of the net to give the Tar Heels (8-1-0, 1-0 ACC) a win in their ACC opener.
On the other side, Louisville fell to 7-1 overall and 0-1 in ACC play following its first loss of the season.
Russo's goal in the 22nd minute proved to be all the offense the Tar Heels would need after posting their seventh shutout through nine games this season. Strickland made it 2-0 when she scored in the 67th minute, with Russo adding her second goal soon after in the 81st.
For Russo, a junior, this was her 12th career game-winning goal and 21st overall.
UNC ended the match with seven shots on goal compared to only four for Louisville.
Up Next:
The Tar Heels return home for their next match, which is set for Thursday against NC State at 7 p.m.
Photo via UNC Athletics