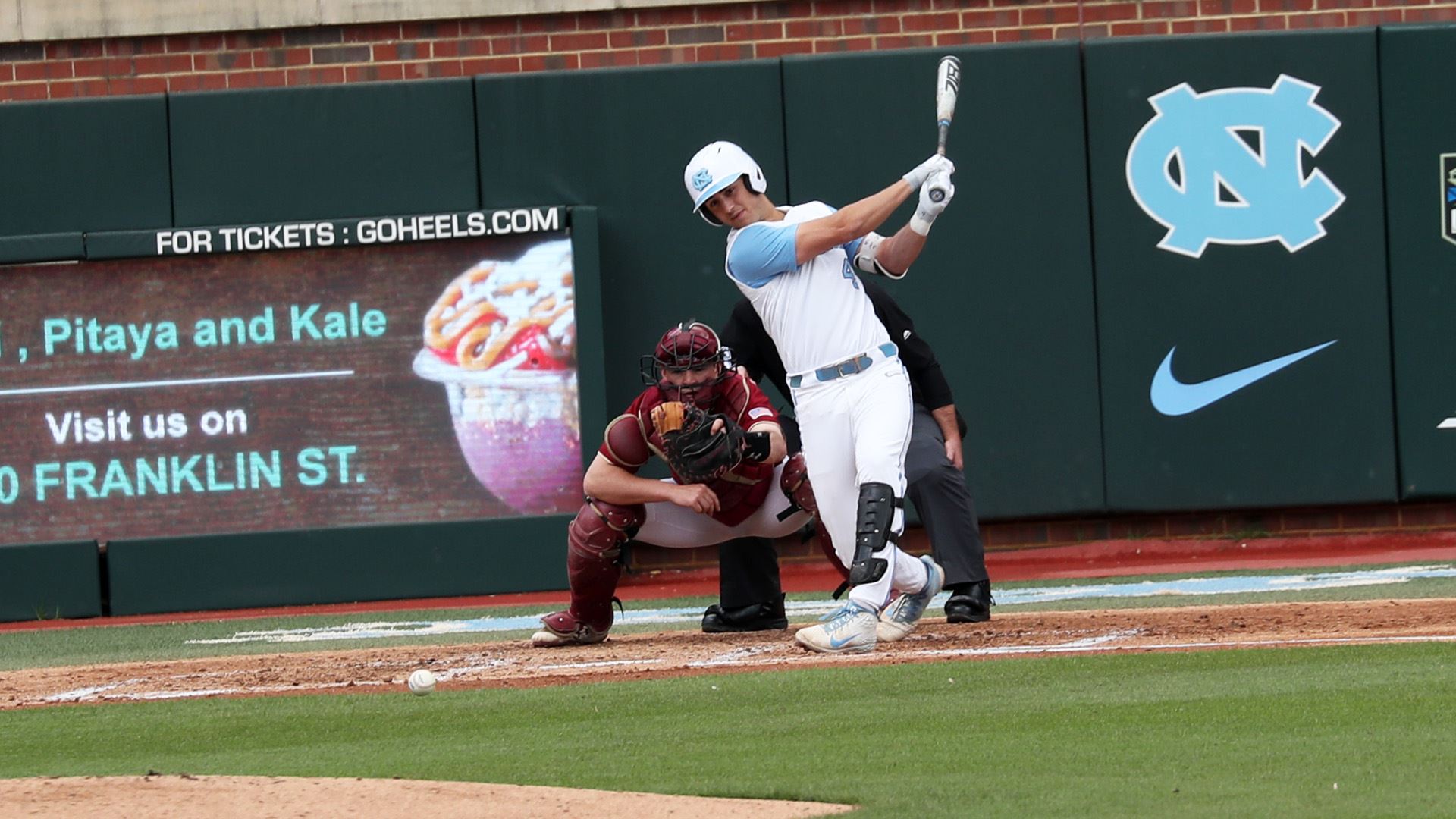 Despite trailing 6-2 early in the game Sunday afternoon at Boshamer Stadium, the 17th-ranked UNC baseball team scored 12 times in the bottom of the sixth inning to take control and earn a 16-8 victory over the Boston College Eagles.
The win completed a three-game series sweep for the Tar Heels (30-11, 13-8 ACC), who won two games in extra innings on Saturday to put themselves in position for the sweep to begin with.
Michael Busch and Danny Serretti each homered and drove in three runs on Sunday, while Dylan Enwiller tallied four RBIs of his own.
Up Next:
UNC will host Coastal Carolina on Tuesday at 6 p.m.
Photo via UNC Athletics