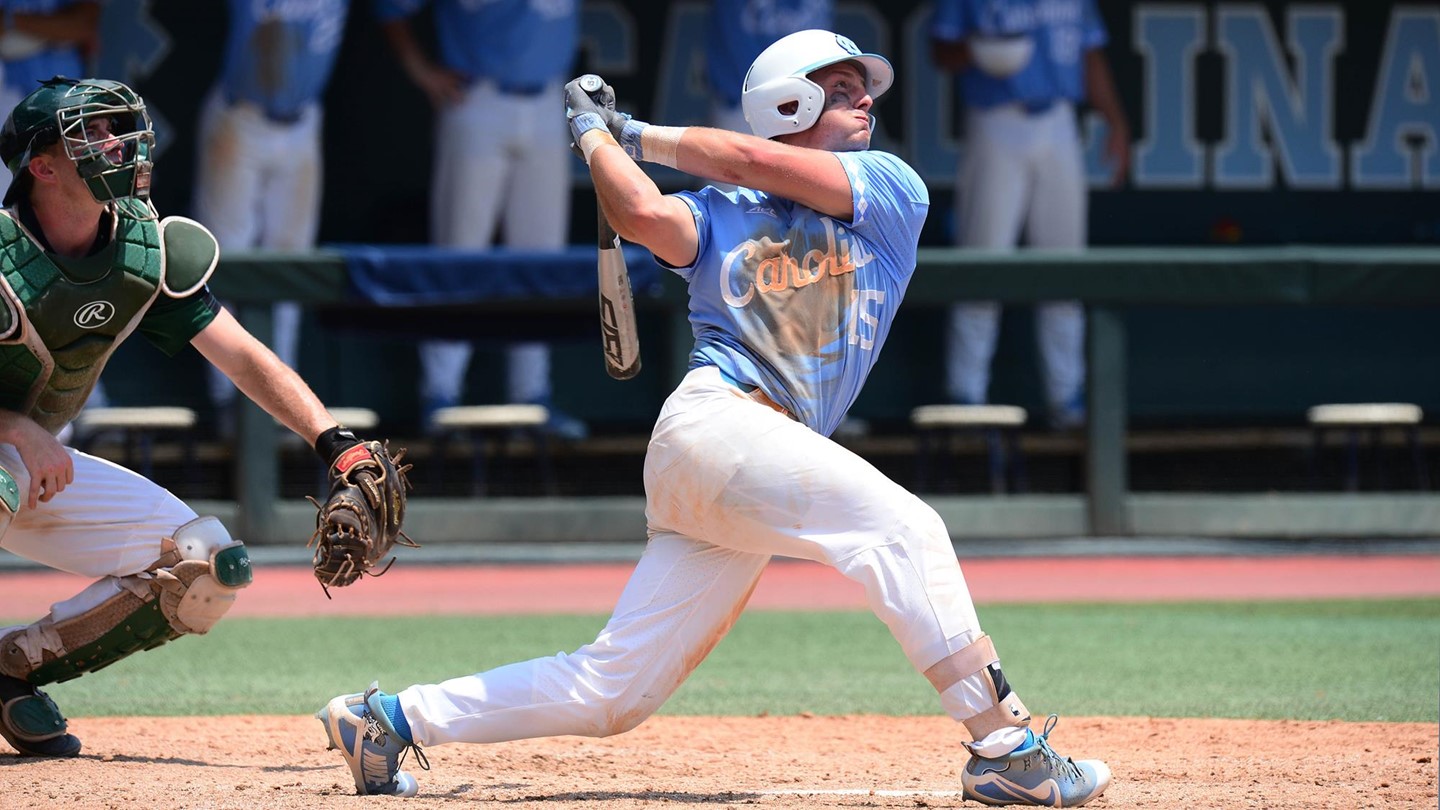 Led by three RBIs from freshman Danny Serretti, the 16th-ranked UNC baseball team took down the visiting Campbell Fighting Camels by a score of 4-2 on Tuesday night at Boshamer Stadium.
Junior outfielder Michael Busch also drove in a run, as the Tar Heels (19-7) picked up their third straight win overall.
Campbell (14-10) started the game strong with a run in the top of the first inning, but immediately allowed UNC to answer back with two in the home half of that inning to give the Tar Heels control of the action.
UNC added two more in the third inning to represent the totality of the team's scoring.
The Tar Heels picked up only five hits in the game, but scored just enough to get the win.
Up Next:
Next up is a three-game series at home against Duke, beginning this Friday at 6 p.m.
Photo via UNC Athletics