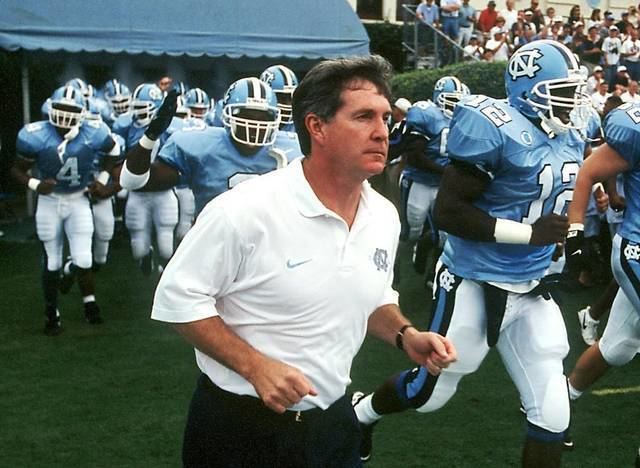 It appears UNC's search for a new head football coach is over just about as quickly as it started.
Inside Carolina's Greg Barnes reported Monday morning that the school has reached a deal to bring back Hall of Fame coach Mack Brown for a second stint in charge of the Tar Heels.
Now 67 years old, Brown previously coached UNC from 1988 to 1997 before going on to a successful 16-year stint as the head coach at Texas–where he won a national championship in 2005.
In 30 years as a head coach, Brown's overall record is 244-122. His teams have also posted double-digit wins in 12 of his last 21 seasons of coaching.
Brown's 69 wins at UNC rank second in program history behind Dick Crum's 72, meaning he could set the all-time mark next season.
Since being fired by Texas following the 2013 season, he has worked for ESPN as a college football analyst while also serving as a mentor of sorts to previous UNC head coach Larry Fedora–who was fired this past Sunday after seven years in charge.
The Tar Heels have won just five games over the last two seasons combined, which ultimately led to the coaching change. In each of his last two years at UNC before taking the Texas job (1996 and 1997) Brown's teams finished the year ranked in the AP Top 10.
Photo via Associated Press