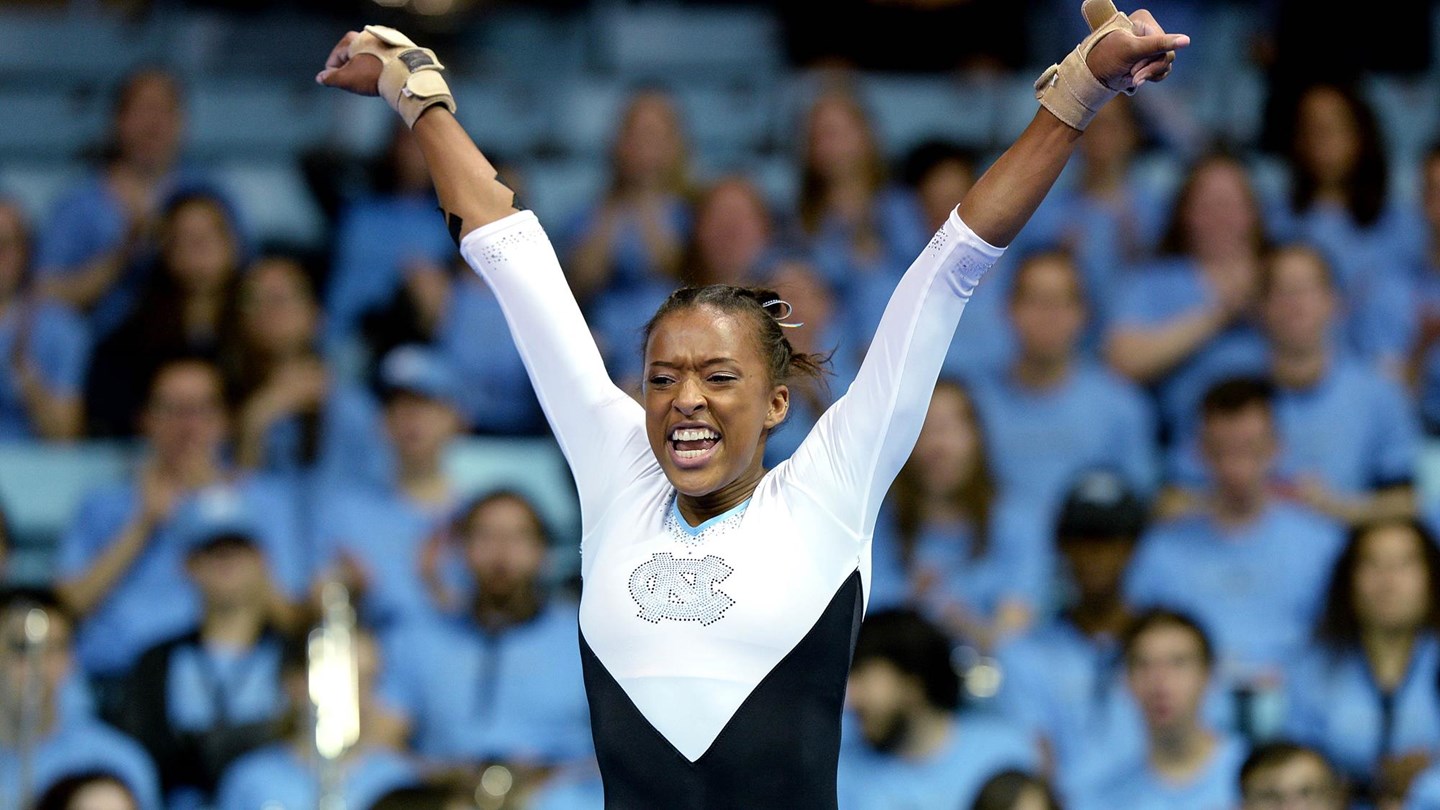 UNC junior gymnast Khazia Hislop was recognized Wednesday by the Women's College Gymnastics Association as a Second Team All-American for her work in the Floor Exercise program.
This marks Hislop's second consecutive year earning the honor in that event, making her the first Tar Heel to do so since Courtney Bumpers did it in both 2004 and 2005.
She finished the regular season with a national qualifying score of 9.925, which put her in a tie at No. 16 in the national rankings.
"We are very excited & pleased for Khazia that she has been named a 2019 Regular Season All America on Floor Exercise," UNC head coach Derek Galvin said. "Khazia also earned All America recognition on Floor Exercise in 2018. Khazia's accomplishment marks the Tar Heel's 5th All America recognition on Floor Exercise over the past 16 years."
Photo via UNC Athletics