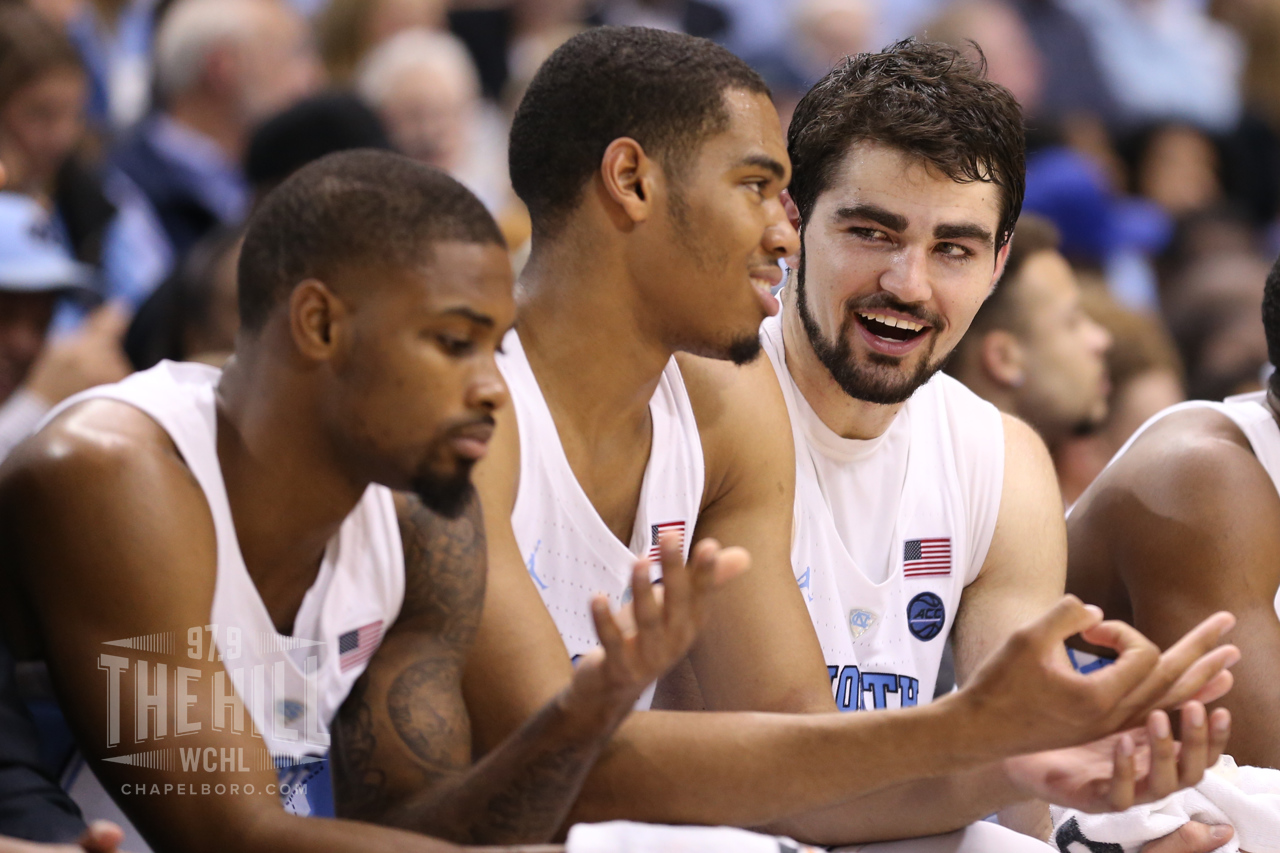 Thursday marked the release of the full men's basketball schedule for UNC, which is slated to face 14 opponents who qualified for last year's NCAA Tournament–six from outside the conference and eight other ACC squads.
The Tar Heels' strength of schedule has ranked in the top 10 nationally in 10 of the last 15 seasons, and this year's looks to be no different.
Road games at Wofford (Nov. 6) and Elon (Nov. 9) open the regular season for UNC, before it returns home to host Stanford (Nov. 12), Tennessee Tech (Nov. 16) and St. Francis (PA) (Nov. 19).
Next up is a trip to Las Vegas over Thanksgiving week for a game against Texas on Nov. 22 followed by another against either Michigan State or UCLA on Nov. 23 that depends on the previous day's results.
From there, a road showdown at Michigan–last year's NCAA runner-up–awaits on Nov. 28 as part of the ACC/Big Ten Challenge.
The Tar Heels return to the Smith Center for the first half of December when they host UNC-Wilmington (Dec. 5) and Gonzaga (Dec. 15) in a rematch of the 2017 NCAA Championship Game.
Things don't get any easier before Christmas, as UNC will take on Kentucky in Chicago as part of the CBS Sports Classic.
Home games against Davidson (Dec. 29) and Harvard (Jan. 2) complete the non-conference schedule.
In ACC play, the Tar Heels will go on the road to face: Pittsburgh (Jan. 5), NC State (Jan. 8), Miami (Jan. 19), Georgia Tech (Jan. 29), Louisville (Feb. 2), Wake Forest (Feb. 16), Duke (Feb. 20), Clemson (Mar. 2) and Boston College (Mar. 5).
Conference opponents scheduled to visit Chapel Hill include: Louisville (Jan. 12), Notre Dame (Jan. 15), Virginia Tech (Jan. 21), NC State (Feb. 5), Miami (Feb. 9), Virginia (Feb. 11), Florida State (Feb. 23), Syracuse (Feb. 26) and Duke (Mar. 9).
The ACC Tournament in Charlotte will then run from Mar. 12-16.
For the full 2018-19 UNC men's basketball schedule with game times included, click here.
Photo via Todd Melet