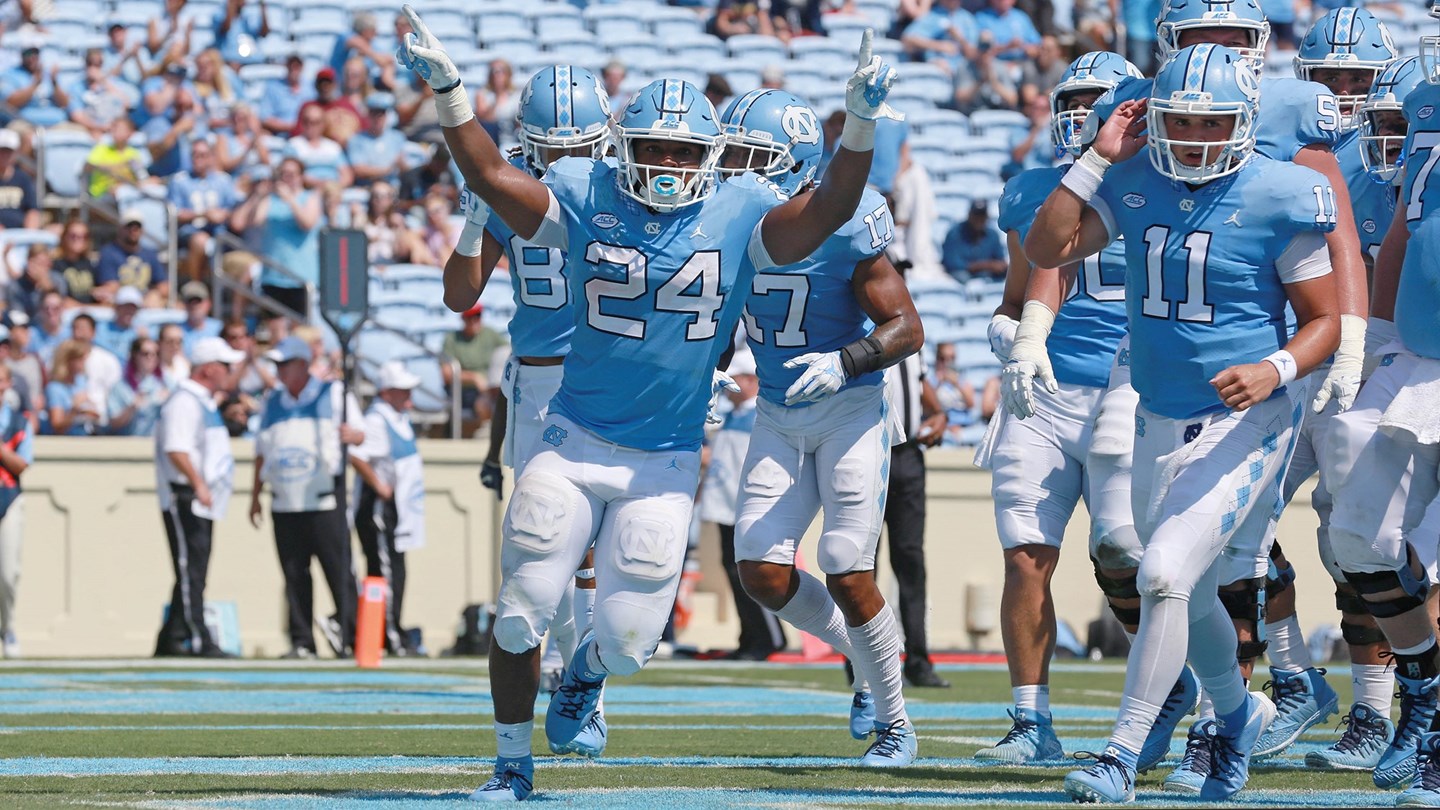 Coming off its second bye week of the young season, the UNC football team is looking to finally get back into its normal routine as it prepares to host Virginia Tech this Saturday in a nationally televised prime-time game.
Hurricane Florence forced the cancellation of the Tar Heels scheduled home game against No. 10 UCF back on Sept. 15, while this past week was the team's originally scheduled open date.
As a result, UNC has played just four games through the first six weeks of the season—with only one of those contests, the Tar Heels' win over Pittsburgh, played within the friendly confines of Kenan Stadium.
Looking to bounce back from a 47-10 blowout loss on the road at No. 16 Miami, head coach Larry Fedora stressed the importance of getting his guys back into their normal schedule for the final two-thirds of the season.
"We're kind of creatures of habit," Fedora told reporters at his weekly press conference on Monday. "This has been a season where we haven't been able to get into a normal week routine.
"And that really won't take place until this week where we start getting into the same routines of a normal week," the coach added. "So it's really unusual."
Adding to UNC's strange year so far, news broke on Wednesday that sophomore quarterback Chazz Surratt—who made his 2018 debut at Miami after being suspended for the first three games—suffered a season-ending wrist injury in that game.
Fedora had previously said the Tar Heels were not committed to any of their quarterbacks as the top dog, and implied that the rotation between Surratt and junior Nathan Elliott was likely to continue this week against Virginia Tech.
While neither quarterback had done much to separate themselves, the Tar Heel offense has improved on a week-to-week basis after an extremely slow start—minus the six turnovers that doomed them in the Miami game.
Elliott will probably see the bulk of the playing time this weekend, but it's not out of the question that UNC could turn to true freshman Cade Fortin if the junior struggles early on against a Virginia Tech defense which allows nearly 400 yards per game.
"I think our guys are competing well," Fedora said. "I think they're all anxious to prove that they can play better than what we have at the position. So, I think the competition has been really good. We'll have somebody ready to go out there on Saturday."
While it wouldn't be an accurate assessment to blame the Tar Heels 1-3 start on the lack of a normal routine, it is true that the team has yet to truly get into a rhythm.
Players talked about using the hurricane bye week as a chance to "press reset" following an 0-2 start, but shied away from making the same proclamation heading into this game—instead taking ownership for their work on the field.
That attitude has made its way into practice this week, which has pleased Fedora as the Tar Heels hope to stay undefeated at home with a win over the Hokies.
"I'm very pleased with the way they come out to practice and their attitudes and the effort that they give out there," he said. "Those guys, each day they're making each day important, and they know if it's going to be important on Saturday night, it's gotta be important on Sunday, Monday or whatever day it is."
Cover photo via Jeffrey A. Camarati (UNC Athletics)