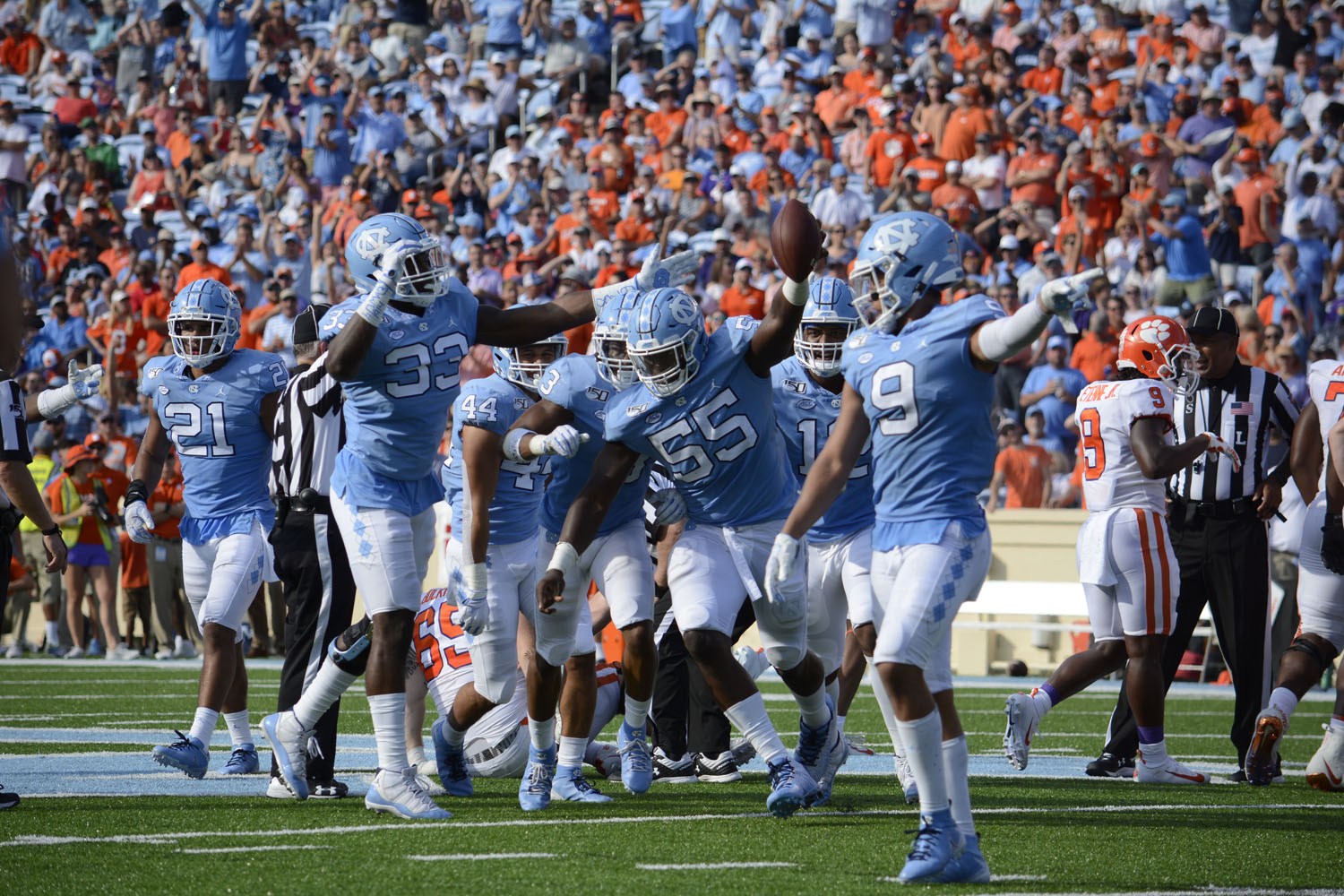 Following the upcoming bye week, the UNC football team will return to the field on Saturday, Oct. 19 in Blacksburg to take on Virginia Tech.
The start time for that game was revealed on Monday, with the Tar Heels and Hokies set to kick off at 3:30 p.m.
That game will be televised on the Regional Sports Network, which is Fox Sports South for this area. It will also be broadcast live on WCHL.
Photo via Dakota Moyer