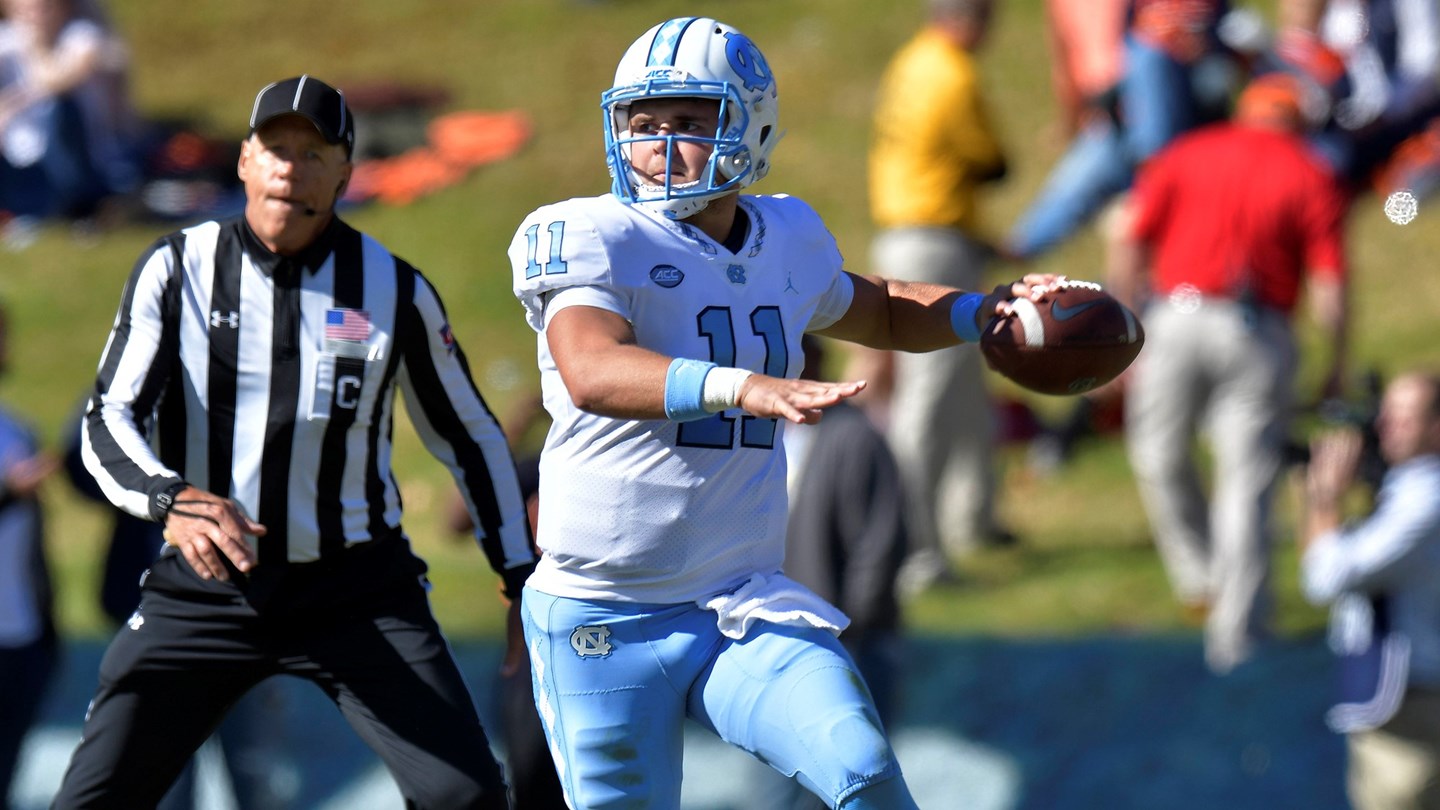 As the UNC football team looks to avoid slipping to 1-7 this Saturday when it hosts Georgia Tech at Kenan Stadium, head coach Larry Fedora is relying on his leaders to keep the locker room together and prevent this season from going off the cliff over the final four weeks.
"When you're sitting in the situation we're in—and we've been so close in so many weeks—and you haven't been able to get over the hump, you're trying to leave no stone unturned when you're looking for changes that can be made to help us win," Fedora told reporters during his weekly press conference on Monday.
The last year and a half have been among the most disappointing in Tar Heel history. That much is tough to deny.
Consistently finding new ways to lose late in games, despite playing tough throughout. Turnovers and penalties at critical times. Those themes are all too common for UNC, but if there's one thing Fedora deserves credit for—it's maintaining a high effort level from this group of players.
On the way to a 3-9 record last year—the team's worst in over a decade—there was never any indication that the players ever gave up on one another. The same thing has rung true this year.
Frustration has certainly been present due to the lack of on-field results, but it's never boiled over the surface. That results from the great leadership on the team and the close bond it shares.
For a program desperately hoping to end the season on a positive note, continuing to keep this kind of chemistry is the first step to making improvements.
"First of all, you've got a bunch of guys on this team who really care and they want to be successful," Fedora said"They're doing the things that we ask and they've got to keep trusting, keeping believing in each other."
With a Georgia Tech team that has been inconsistent at best this year coming to Chapel Hill this weekend, an opportunity for UNC to get its second victory of the year is certainly on the table.
The Yellow Jackets are 4-4 and their signature triple option offense boasts the top rushing attack in the country at 366 yards per game.
Despite impressive showings in wins over Louisville and Virginia Tech, though, losses to Duke and Pittsburgh showed that it can be slowed down even against teams that aren't at the highest level.
Defense has been the strength of this year's UNC team, which means this game could come down to how well the Tar Heel offense can convert on the chances it receives—a number that could be limited by the Yellow Jackets' ability to control the clock.
Leadership on both sides of the ball will also be that much more important this weekend, as the intricacies of defending the triple option and having less time with the ball will both require a great deal of trust and communication.
That, more than anything else, could determine the final outcome of the game.
"We've got guys stepping up every single day talking to the team about what needs to happen," Fedora said. "And it's not a berating type of leadership. It's a positive leadership. They all realize how close they are."
Cover photo via UNC Athletics