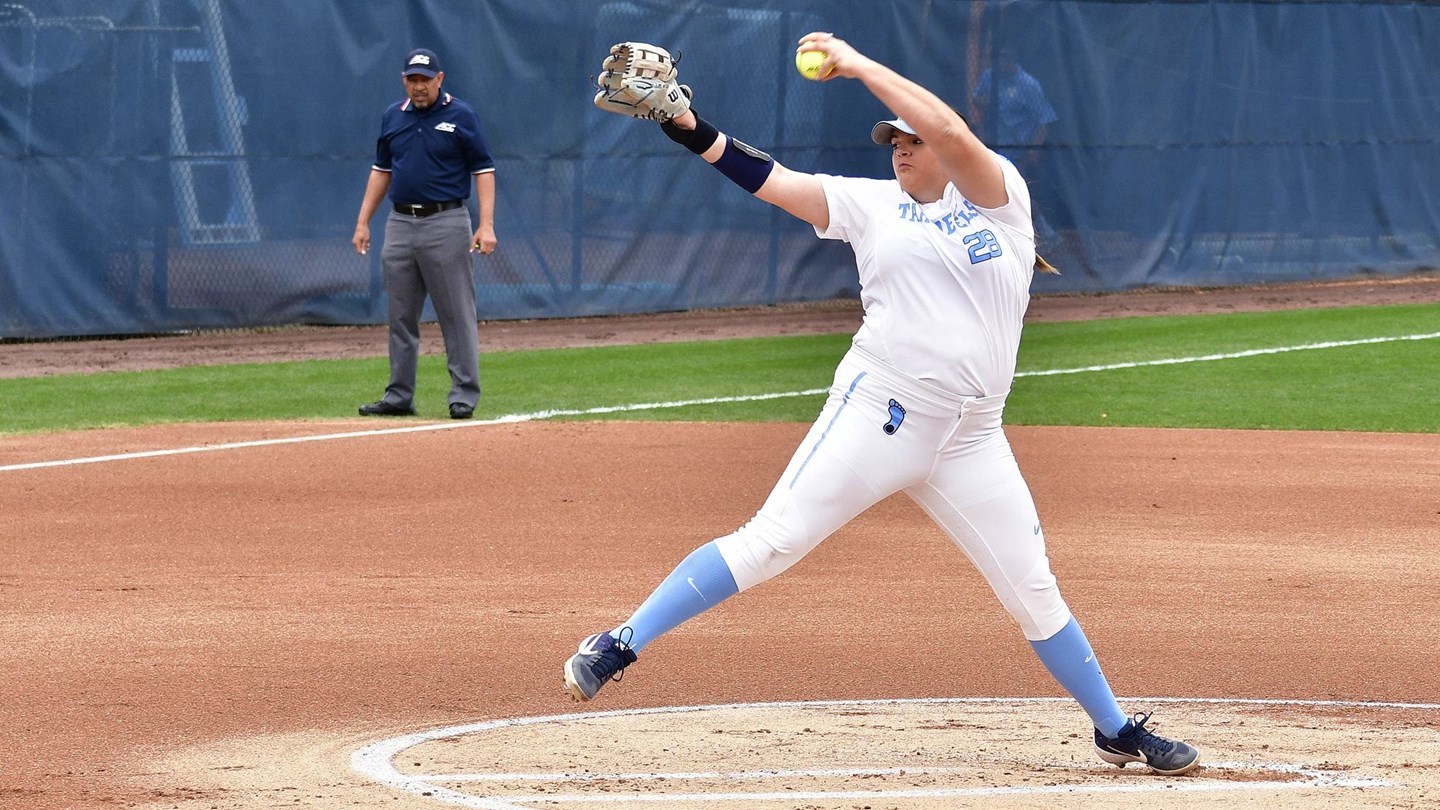 Tuesday marked the third time this season that UNC junior Brittany Pickett has been named the ACC Co-Pitcher of the Week.
It's also the seventh time in Pickett's outstanding career that she has won the honor.
This past week, Pickett tossed two complete game shutouts against Virginia in the Tar Heels' three-game sweep over the Cavaliers while only surrendering three hits.
Over the course of the entire weekend, she allowed just four runners to reach base.
Photo via UNC Athletics