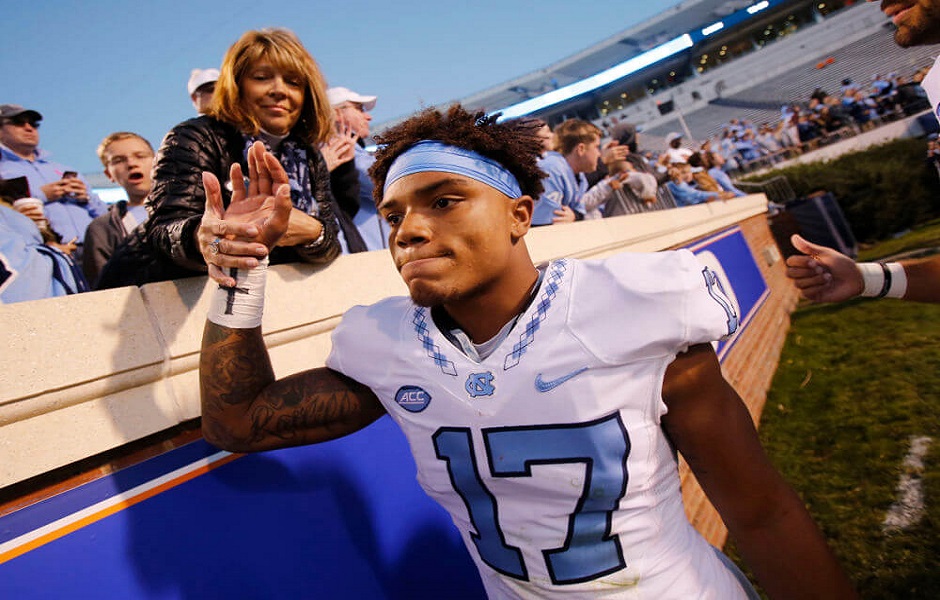 It may not have been the season Tar Heel football fans had hoped for in 2017, but one silver lining was the emergence of sophomore wide receiver Anthony Ratliff-Williams.
The Associated Press released its annual All-ACC teams on Tuesday, with Ratliff-Williams earning a Second Team nod as an all-purpose player.
He was the only Tar Heel to earn a spot on any of the AP's All-ACC rosters.
Ratliff-Williams caught a team-high 35 passes for 620 yards and six touchdowns this season, numbers that were career-bests for the native of Matthews, North Carolina.
Recruited to Chapel Hill out of high school as a quarterback, Ratliff-Williams also provided head coach Larry Fedora with the option to use some creative trick plays this season–as he completed three of his four pass attempts for 86 yards and two touchdowns.
In addition to his work on both ends of the passing game, he led the ACC with two kickoff return touchdowns.
For the full AP All-ACC rosters and awards selections, click here.
Photo via Steve Helber (Associated Press)