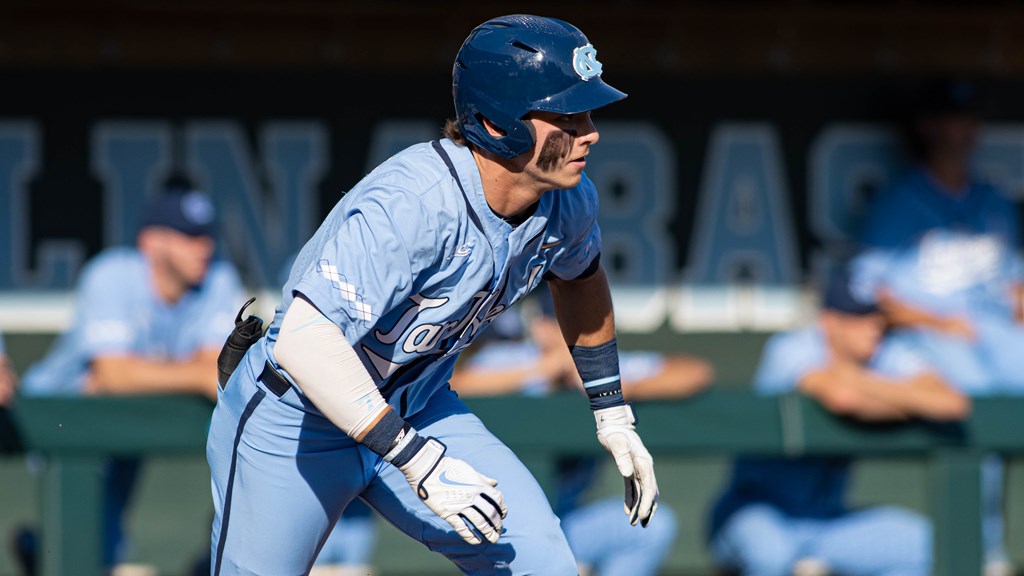 The Diamond Heels will likely be without star outfielder Vance Honeycutt in the ACC Tournament as he recovers from a lower-body injury. Honeycutt is out for UNC's opener against Georgia Tech on Tuesday and is considered doubtful for the rest of the week's event in Durham, according to a team spokesperson. The program is hopeful Honeycutt can return for the NCAA Tournament next weekend.
Tuesday's game against the Yellow Jackets will be the fifth consecutive one Honeycutt has missed. The reigning ACC Defensive Player of the Year hasn't suited up since May 13 after making 114 consecutive starts to begin his college career. Should he indeed miss the entire week, Honeycutt won't have a chance to defend his ACC Tournament MVP honors from a year ago, when he helped Carolina win four straight games in Charlotte to claim the program's 24th conference title. Honeycutt hit two home runs in the championship game win against NC State.
Honeycutt was named third team All-ACC this season. He compiled a .257 batting average and a .910 OPS in 191 at-bats while hitting 12 home runs and drawing 49 walks.
Carolina will face Georgia Tech at 3 p.m. on Tuesday and Virginia at 3 p.m. on Thursday in pool play of the ACC Tournament. The Tar Heels must win both games to advance to the semifinals this weekend.
Featured image via UNC Athletic Communications/Anthony Sorbellini
---
Chapelboro.com does not charge subscription fees, and you can directly support our efforts in local journalism here. Want more of what you see on Chapelboro? Let us bring free local news and community information to you by signing up for our biweekly newsletter.