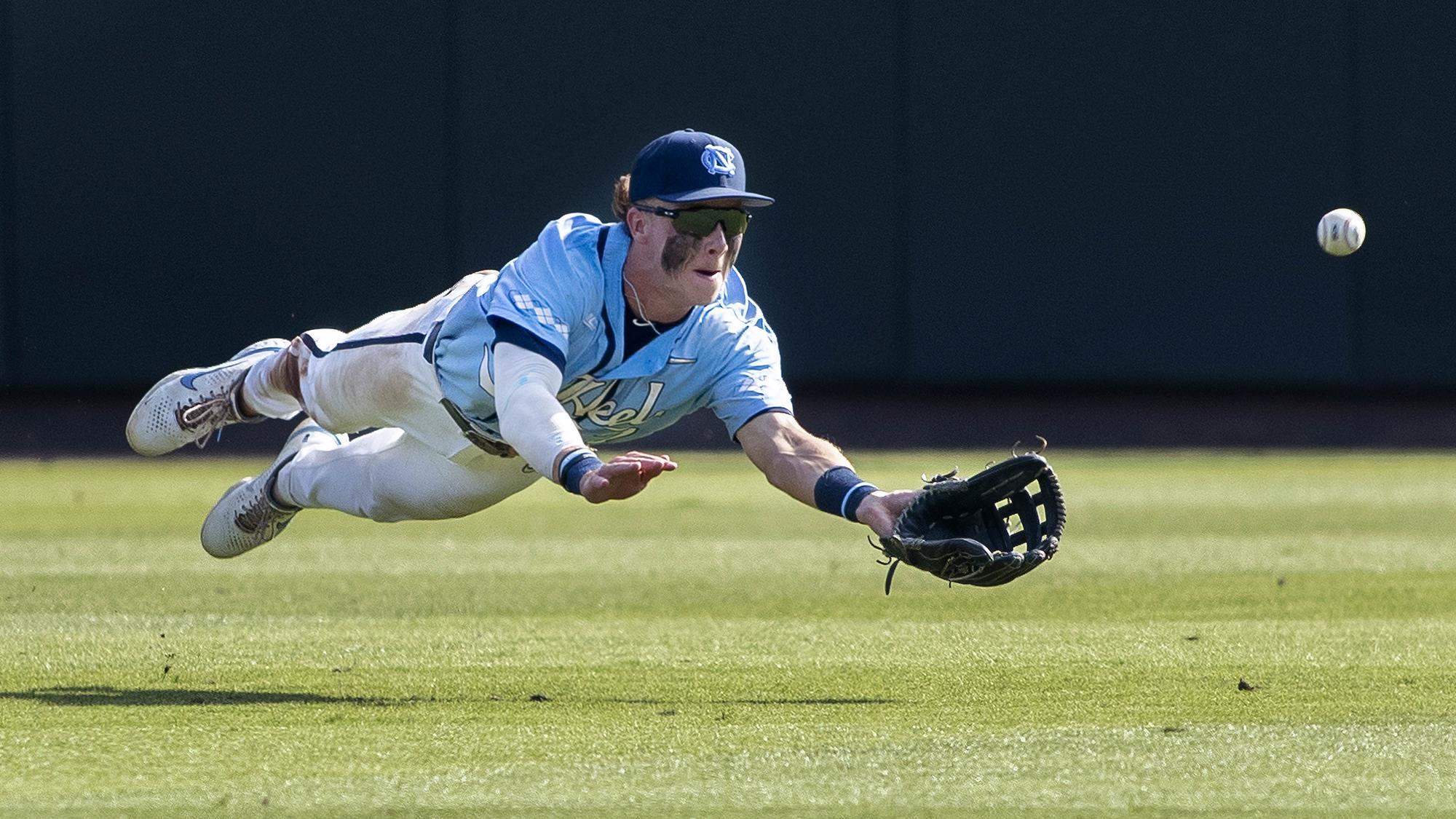 A quartet of Diamond Heels were recognized in the ACC's annual awards, which were announced on Monday. The most notable was outfielder Vance Honeycutt, who became the first Tar Heel ever to win the conference's Defensive Player of the Year Award.
Honeycutt started 50 consecutive games this season in center field before sitting out the final four with an injury. He made 141 putouts, including several highlight-reel catches against the wall to rob would-be home runs. Honeycutt was also named third team All-ACC.
Hello #SCTop10, we'd like to report a robbery in Pittsburgh 😱🤯

📺 https://t.co/VGx9srG2r2 pic.twitter.com/fVD7N5DGzi

— Carolina Baseball (@DiamondHeels) March 18, 2023
Elsewhere, juniors Mac Horvath and Jackson Van De Brake each earned second team All-ACC honors. Horvath ranked in the league's top 5 in stolen bases (22, third), home runs (21, third), runs scored (65, third) and runs batted in (61, fifth). He is the first ACC player this century to record 20 home runs, 20 stolen bases and 20 doubles in a single season.
Van De Brake, in his first season with Carolina after transferring from junior college, ranked first among ACC second basemen in hits, doubles, walks and runs scored. He has started 51 of a possible 54 games this season.
Outfielder Casey Cook was also named to the ACC All-Freshman team. Cook led the team in batting average at .333 and led all ACC freshmen in hits and walks. Cook played his best in conference games, batting .393 and posting a .481 on-base percentage. He will enter the ACC Tournament this week on a 43-game on-base streak.
The Diamond Heels will be back in action on Tuesday in the ACC Tournament against Georgia Tech at 3 p.m. For a full look at the All-ACC awards, click here.
Featured image via UNC Athletic Communications
---
Chapelboro.com does not charge subscription fees, and you can directly support our efforts in local journalism here. Want more of what you see on Chapelboro? Let us bring free local news and community information to you by signing up for our biweekly newsletter.