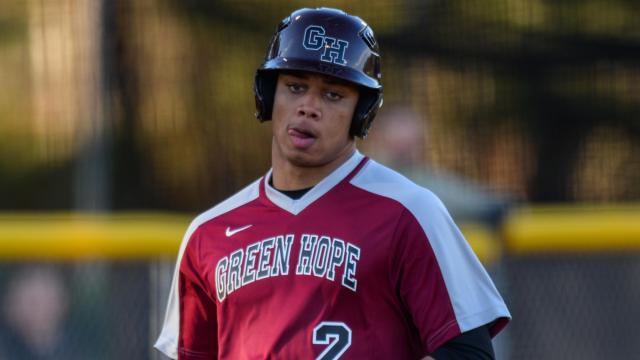 It's been known for a couple weeks now that UNC's incoming two-sport standout Jordyn Adams was choosing to sign with the MLB's Los Angeles Angels instead of attending college after the club selected him 17th overall in this month's draft.
On Wednesday, however, MLB reporter Jim Callis helped shed even more light on Adams' decision–tweeting that he received a contract worth $4.1 million from the Angels.
This number is significant because as the 17th overall pick, Adams was only guaranteed a deal for $3,472,900.
Los Angeles actually chose to go above and beyond in order to convince him to select baseball his primary career choice, making him the first player from this year's draft to receive more money than the slot bonus dictates.
Prior to the MLB Draft, Adams–who was UNC's top incoming football recruit as a four-star wide receiver out of Green Hope High School in Cary–was expected to play both sports in Chapel Hill.
The plan was for him to accept a football scholarship while walking on to the baseball team as a centerfielder.
Photo via HighSchoolOT.com