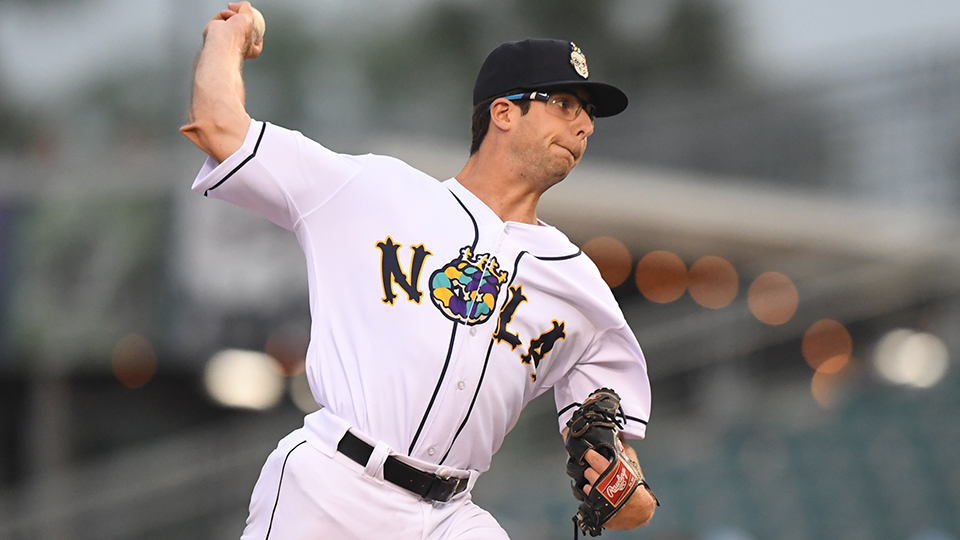 New Orleans Baby Cakes right-hander Zac Gallen–who starred at UNC from 2014-2016–was named the Pacific Coast League's Pitcher of the Week on Monday, representing the third time he has won the award this season.
Gallen has an 8-1 record this season for the Triple-A affiliate of the Miami Marlins, and leads the entire minor leagues in wins, starts (13), strikeouts (104), innings pitched (86), batting average against (.150) and WHIP (0.70).
The New Jersey native is the first player to win a PCL Player or Pitcher of the Week award three or more times in the same season since the PCL expanded to 16 clubs back in 1998.
The St. Louis Cardinals selected Gallen in the third round of the 2016 MLB Draft, but traded him to Miami in December of 2017 in a trade for Marlins' outfielder Marcell Ozuna.
Photo via MiLB.com