The Graduate Chapel Hill — formerly the Franklin Hotel — is officially open on Franklin Street.
The Franklin Hotel was bought in 2019 by the Chicago-based company Graduate Hotels. It had been closed for the past few months while renovations took place.
The most popular renovation aspect of the hotel is a detailed recreation of Michael Jordan's UNC dorm room, as featured in a 1983 Sports Illustrated photo shoot.
"The room is an identical replica," Graduate Hotels CEO Ben Weprin told ESPN. "From the ceiling, to the brick wall, to the record player and records, the posters, the pennants — every single piece in that room, we have it."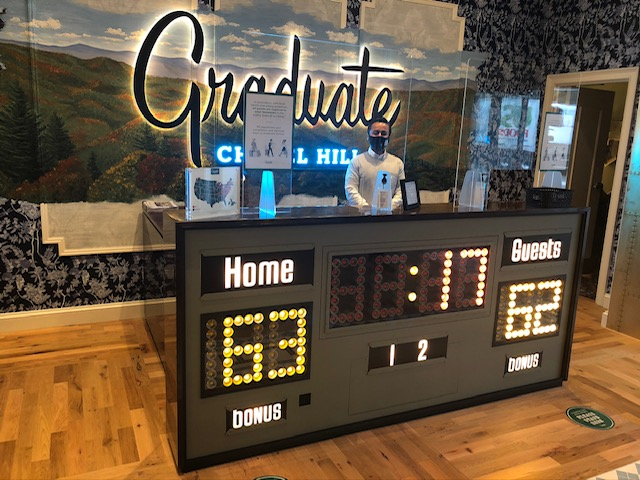 The hotel offers many other relics of UNC basketball history — including game-worn sneakers from 1983, a $5 check Jordan cashed after winning a game of pool and Jordan's actual student ID card.
In addition to hotel rooms, The Graduate Chapel Hill has 2,400+ square feet of meeting and event space.
Chapelboro.com does not charge subscription fees. You can support local journalism and our mission to serve the community. Contribute today – every single dollar matters.