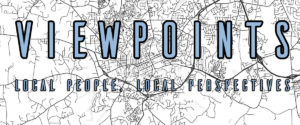 High School Vaping: The Dangers Beyond Flavoring
A perspective from Kevin Rhash, Will Saenger and Duncan Stankevich
The impact of COVID-19 on our community, specifically on individuals with pre-existing lung conditions, made us start thinking about the health of our local community. In the past decade and especially in the past 3 years, the rise of vaping has increased dramatically, especially among the high school population. In North Carolina, the percentage of high school students using vaping products increased from 1.7% in 2011 to 16.8% in 2015 according to the NC Youth Tobacco survey. In Orange County specifically, 1 out of 5 students used a vaping product in the past 30 days.1 A key issue is that 63% of students in high school in Orange County believe that there is no chance or only a slight risk in harming themselves using an electronic vaping product.1 With an increasing percentage of individuals using vaping products in high school and a large percentage of individuals not realizing the true risks of electronic vaping products, a commentary to increase awareness is needed.
The electronic vaping manufacturers have performed an effective job of making the perception of their product as safe by its consumers, however, a lot of the statements are regarding it being safer compared to smoking actual cigarettes. A study done by the National Institutes of Health (NIH) in 2014 showed that 25% of 10th and 12th grade students believe that they are only vaping flavoring ingredients.2 Several manufacturers include flavors such as menthol, gummi bear, and frozen lime drop. Flavoring and advertising have led high school students to believe that these products are harmless.
There have been many devices introduced to the market over the years with differing designs and marketing strategies. Juuls are by far the most popular e-cigarette, selling over 16 million devices in 2018. The juul is a slim cartridge, resembling a USB drive that specifically targets the youth population. One 5% juul pod contains approximately 40 milligrams of nicotine, equivalent to one pack of cigarettes.3,4 Not only do vaping products include a high concentration of nicotine, an addictive substance, but they also contain chemicals that have been linked to cardiovascular and respiratory diseases. In addition to traditional nicotine containing vaping products, the use of THC vaping products has also emerged. Some THC vaping products use vitamin E acetate, which sparked a wave of 2,807 e-cigarette or vaping product use-associated lung injury (EVALI) related hospitalizations and 68 deaths.5
With the new COVID-19 virus spreading rapidly and the fact that it affects individuals with lung disease more severely, there is a need to provide highschool students with the information they need to stop vaping.6 While there is a need for high schools to establish effective lesson plans about vaping in their student health classes, with the current situation and students being homeschooled, we would like to provide caregivers with information so you can spend one day with your children at home talking about vaping in an informed way.
Looking at the data, we believe that many students are misinformed about e-cigarettes. Some common misconceptions you can talk to your children about are:
"E-cigarettes are safe because they use vapor not smoke"
Using e-cigarettes is thought by many to be inhaling a vapor, which is a substance in its gas form, it is actually an aerosol created from heating a metal coil. The heated coil introduces metal particles and changes the chemical structure of what is being inhaled creating different problems associated with e-cigarettes compared to traditional cigarettes. The e-cigarette companies advertise that this is safer than traditional cigarettes, however they use data that is almost a decade old and was conducted before vaping related problems emerged.7 A review of the data that was used to make the claim, e-cigarettes are safer, was done 2 years later and said there were similar problems with both e-cigarettes and traditional cigarettes, but many dangers were different for e-cigarettes and not addressed in the earlier study.8
"You can tell what is in the product by reading the label"
Another misconception is that you can tell what is in a product by reading the label. The string of major lung injuries that was associated with vaping in 2019 was caused by a chemical that was not tested for by the FDA before the outbreak occurred.9 This was caused by users adding other products to their e-cigarettes and showed up in common products like juul that appeared to not be tampered with. There is not enough known about what is put in the e-cigarettes to know what is safe now or in the future.
"E-cigarettes are not as addictive as traditional cigarettes"
It is important to know that e-cigarettes can be more addictive than traditional cigarettes. E-cigarette companies have been using nicotine salts compared to "free base nicotine" that is used in older models of e-cigarettes. This new form of nicotine is able to be more concentrated and causes significant increases in addiction to e-cigarettes. This has allowed companies to increase the percentage of nicotine in products to 7% and higher. As of now, e-cigarettes in Europe are restricted to 2% but in 2018 in the United States, 75% of the sales of e-cigarettes are 4% or higher, meaning there is a higher chance of getting addicted.10,11
It may seem overwhelming to talk to children about vaping, but there are a lot of online and free resources to assist you in these conversations. The website www.truthinitiative.org is a great resource for parents to get more information about how to talk to their children about vaping. There is also a hotline to help children quit vaping, which can be accessed by texting "DITCHJUUL" to 88709 for more information on quitting. Parents can text "QUIT" to (202)-899-7550 to get evidence-based techniques to help their children to quit. While children may not be receptive to this immediately, it is important to keep these resources available.
Since vaping is affecting teenagers across our nation, it is imperative to have proper education in our high school health classes. EVALI, chronic respiratory and cardiovascular disease are major complications that could end a life sooner than it should. It is a disservice to our high school students to not teach them about the dangers and emphasize that vaping is not risk free. We feel that a double pronged approach should be utilized to increase awareness in schools and provide resources for parents to discuss these issues with their children at home. We believe attacking this problem at home and at school will reduce the number of teen vaping injuries and will result in a longer and healthier life. Make the most of your time during quarantine and discuss the dangers of vaping with your child.
References
Teen Tobacco Facts | Orange County, NC. http://orangecountync.gov/512/Teen-Tobacco-Facts. Accessed April 6, 2020.
Teens using vaping devices in record numbers | National Institutes of Health (NIH). https://www.nih.gov/news-events/news-releases/teens-using-vaping-devices-record-numbers. Accessed April 5, 2020.
The Smoking Alternative, Unlike Any E-Cigarette or Vape. American Academy of Family Physicians. https://www.aafp.org/patient-care/public-health/tobacco-nicotine/tools/e-cigs.html. Accessed April 5, 2020
"JUUL." The Smoking Alternative, Unlike Any E-Cigarette or Vape, www.juul.com/resources/What-is-JUUL-Vape-Juice-All-JUUL-Pod-Flavors. Accessed April 5, 2020
Outbreak of Lung Injury Associated with the Use of E-Cigarette, or Vaping, Products. Centers for Disease Control and Prevention. https://www.cdc.gov/tobacco/basic_information/e-cigarettes/severe-lung-disease.html. Published February 25, 2020. Accessed April 5, 2020.
Groups at Higher Risk for Severe Illness. https://www.cdc.gov/coronavirus/2019-ncov/need-extra-precautions/groups-at-higher-risk.html. Published April 2, 2020. Accessed April 5, 2020.
Nutt DJ, Phillips LD, Balfour D, et al. Estimating the Harms of Nicotine-Containing Products Using the MCDA Approach. European Addiction Research. 2014;20(5):218-225. doi:10.1159/000360220
Mckee M, Capewell S. Evidence about electronic cigarettes: a foundation built on rock or sand? Bmj. 2015. doi:10.1136/bmj.h4863
Outbreak of Lung Injury Associated with the Use of E-Cigarette, or Vaping, Products. Centers for Disease Control and Prevention. https://www.cdc.gov/tobacco/basic_information/e-cigarettes/severe-lung-disease.html. Published February 25, 2020. Accessed April 5, 2020.
E-cigarettes: regulations for consumer products. GOV.UK. https://www.gov.uk/guidance/e-cigarettes-regulations-for-consumer-products. Accessed April 5, 2020.
Inspiring tobacco free-lives. Truth Initiative. http://www.truthinitiative.org/. Accessed April 5, 2020.
---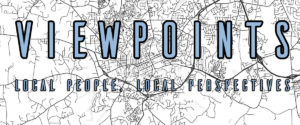 "Viewpoints" is a place on Chapelboro where local people are encouraged to share their unique perspectives on issues affecting our community. If you'd like to contribute a column on an issue you're concerned about, interesting happenings around town, reflections on local life — or anything else — send a submission to viewpoints@wchl.com
---
Note: 97.9 The Hill has been Chapel Hill and Orange County's daily source for free local news since 1953. Please consider making a donation to continue supporting important local journalism like this.