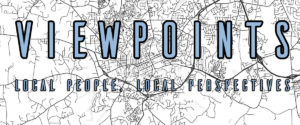 Why Our Schools Need Apartments That No School Kids Will Live In
A perspective from Matt Bailey
One of the most contentious issues in Chapel Hill is what kind of buildings we want in our town. Some folks really hate those six-story mixed use buildings like The Berkshire (next to Whole Foods), 140 West Franklin Street (where that creepy old parking lot was), and Carolina Square (where the new Target is).
Some folks pine for the days when there was a gas station on the corner of Franklin and Columbia where Top Of The Hill now stands.
The most vocal critics claim these new buildings cost the town money. They purport those apartments and condominiums bring in too many new residents without generating enough tax revenue to pay for the services they use. However, those critics seldom cite any numbers to back up those claims.
There's a reason they don't quote numbers.
I found the numbers in the town council email archives, specifically, the official fiscal analysis for the Town of Chapel Hill for 140 West Franklin, Greenbridge, and 54 East, for fiscal years 2012 and 2016.
It turns out these new city-style mixed use buildings actually make Chapel Hill money—a lot of money.
Here's the math:
For services such as general government and public works, street maintenance, solid waste collection, police, fire, parks & recreation and the public library, Chapel Hill spent $2,785,386 for residents of 140 West Franklin, Greenbridge, and East 54 during the five years analyzed.
However, the new tax revenue these three buildings brought in far exceeds the costs of those town services.
140 West Franklin brought in 1.7 times more revenue than expenses.
East 54 brought in 1.4 times the tax haul than it costs us.
Greenbridge generated three times the tax revenue compared to the town services it uses.
Add it up, and these three buildings alone brought in over $5,057,226 in new tax revenue to Chapel Hill, with the town keeping a whopping $2,271,840 of it to make life better for you and me and everybody else who calls Chapel Hill home, but doesn't live in these new buildings.
But what about the schools?
Critics also claimed these new buildings would bring in lots of new school students without the tax revenue to cover them. Turns out families with kids simply aren't living there. Greenbridge only brought in two new students to Chapel Hill Carrboro City Schools. 140 West Franklin Street brought in only one. (I met her. She's nice.)
Who is moving in? Well, it certainly looks like young professionals, graduate students and working empty nesters. They pay taxes just like everybody else — but they don't use our schools and a lot of the other services those of us with kids use all the time.
The type of home that costs Chapel Hill the most money is the single-family home in a subdivision—exactly the kind of home those folks who hate the Berkshire live in themselves.
Because sprawling subdivisions are so spread out, it takes more money to provide government services to suburban neighborhoods than it takes to provide the same services to people who live within the one city block that comprises The Berkshire. Nationwide, towns typically lose money on single family homes.
Speaking of The Berkshire, it pays $953,000 in town taxes. Furthermore, even though it's unlikely any school kids will ever live there, it pays $124,000 directly to our schools.
The next time you motor by The Berkshire, 140 West Franklin Street or the new Target at Carolina Square, don't ask yourself if you personally want to live there. Ask yourself if you're happy the town has $2.3 million and counting in additional revenue to make your life and your kids' education even better.
---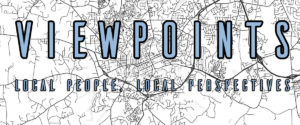 "Viewpoints" is a place on Chapelboro where local people are encouraged to share their unique perspectives on issues affecting our community. If you'd like to contribute a column on an issue you're concerned about, interesting happenings around town, reflections on local life — or anything else — send a submission to viewpoints@wchl.com